Daylotus Members Profile


Daylotus (데이로터스) is a Korean visual rock band formed by TOA and Ankimo in July 2020 ,Under UnderDog Style consisting of 5 members: TOA, Ankimo, Tari, Tora, and Yoon.
Fandom Name: NightLilies
Official Fan Colors: –
Official Accounts:
Website: Daylotus
Instagram: official daylotus
Youtube: Daylotus 데이로터스
Facebook: Daylotus 데이로터스
Twitter: Daylotus band
Daylotus Members Profile:
TOA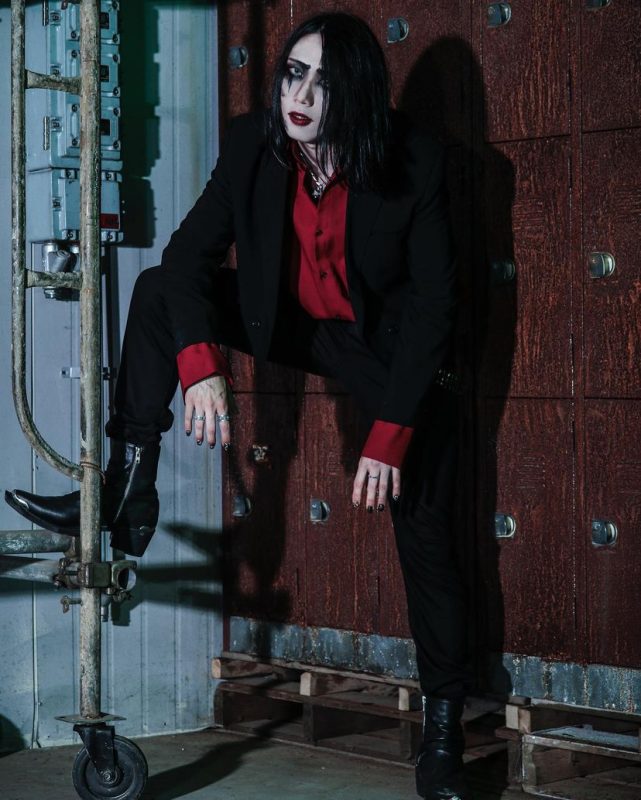 Stage Name: TOA (토아)
Birth Name: –
Position: Vocalist
Birthday: March 5
Zodiac Sign: Pisces
Height: 180 cm (5'11")
Weight: 63 kg (138 lbs)
Blood Type: O
Nationality: Korean
MBTI: ENFP
Twitter: TOA_theV
Instagram: toa_thev
Facebook: toa_thev
TOA Facts:
— Education: Kyunghee University (Korean Language and Literature
— He defines himself "The King of Filth".
— He's a former member of RoaR.
— He and Robyn have been in Visual Kei bands before redebuting with VOID.
— He's inspired by people he met in the past.
— His favorite artists are TAKUI and MUCC.
— His favorite memory about being an artist is when he saw a fan memorizing all the lyrics he wrote.
— He left the band "VOID" in November 2020.
Ankimo


Stage Name: Ankimo
Birth Name: Go Kwang-hyun (고광현)
Position: Vocalist & Producer
Birthday: November 22
Zodiac Sign: Scorpio
Height: —
Weight: —
Blood Type: —
MBTI: ENTJ
Instagram: ankimo_o
Twitter: ankimo_o
Facebook: ankimodaylotus
Ankimo Facts:
– He is also active as a vocaloid producer.
– He has a crested gecko named UTA. He is popular with fans and is considered the mascot of the band
– Their debut was going to be a single but was changed to an EP as ankimo-composed songs increased.
Tari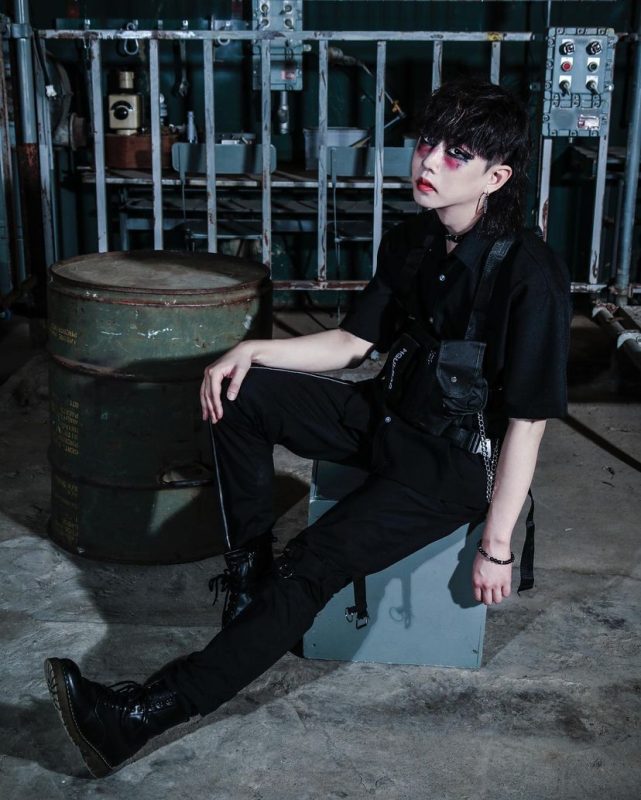 Stage Name: Tari (타리)
Birth Name: Lee Tari (이타리)
Position: Guitarist
Brithday: March 18
Zodiac Sign: Pisces
Height: –
Weight: –
Blood Type: –
MBTI: ENFP
Instagram: tari.11
Twitter: tari.11
Tari Facts:
– He went to Kukje University of Arts and got a Bachelor of Applied Music.
– He is also a member of the groups Veins and Tari X Hazy.
– TOA has known him for 10 years.
– He was recruited by TOA after the first Daylotus concert, which he participated as a guitarist.
Former Members:
Yu Shin


Stage Name: Yu Shin
Birth Name: Kim Yu-shin (김유신)
Position: Bassist
Birthday: May 25
Zodiac Sign: Gemini
Height: —
Weight: —
Blood Type: —
MBTI: INTP
Instagram: bo_ok_shin
Twitter: bO_ok_shin
Facebook: 김유신
Yu Shin Facts:
– Hate : Everything in the world except melon bread
– He is the youngest and the tallest in the band.
– He is a fan of melon bread and yakisoba.
– Yushin took a break from music activities due to illness and surgery.
– After working with Day Lotus, Yushin once received an idol offer in Japan.
– In addition to playing the bass, he is also a member who can compose and vocalize.
Cheshire


Stage Name: Cheshire
Birth Name: Chae Si-hyeon (채시현)
Position: Guitarist
Birthday: November 2
Zodiac Sign: Scorpio
Height: —
Weight: —
Blood Type: —
Instagram: worst_cheshire
Twitter: Cheshire1651
Facebook: 채시현 (Cheshire)
Cheshire Facts:
– He left the band on July 29, 2021, due to personal reasons.
– Cheshire left the band after his last performance on June 25, 2022.
Note: Please don't copy-paste the content of this page to other sites/places on the web. If you use info from our profile, please kindly put a link to this post. Thanks a lot! 
 – Kprofiles.com
Note 2: There are few to no facts about this artist, so feel free to comment some below.
Profile by Lucas K-Rocker.
(Special thanks to Midge & Saetori.nl)
Who is your Daylotus bias?
Latest Comeback:
Do you like Daylotus? Do you know more facts about them? Feel free to comment down below.