T1419's BEFORE SUNRISE Part. 1 Album Info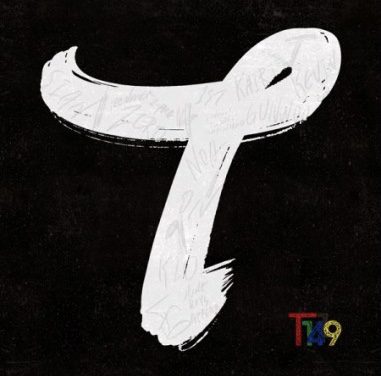 BEFORE SUNRISE Part. 1 is T1419's debut album. The album and music video were released 11 January, 2021. ASURABALBALTA is the title track. The album consists of 3 tracks one of them being an instrumental.
Type: Single Album
Artist: T1419
Release: January 11, 2021
Genre: Dance,Pop
Length: 10:44
Label: MLD Entertainment
Track listing:

"Asurabalbalta (아수라발발타)" – 3:38
"Butt Out" – 3:27
"Asurabalbalta (아수라발발타) (Inst.)" – 3:38
Video Links:
Spoiler Video
Video Teaser Leo
Video Teaser Kio
Video Teaser Zero
Video Teaser Noa
Video Teaser Sian
Video Teaser Kevin
Video Teaser Gunwoo
Video Teaser On
Video Teaser Kairi
Unit Video Teaser NOA / LEO / KIO
Unit Video Teaser GUNWOO / ON / ZERO
Unit Video Teaser SIAN / KEVIN / KAIRI
MV Teaser 1
MV Teaser 2
Intro Video
"ASURABALBALTA" M/V
"ASURABALBATA" Performance Video
Note: Please don't copy-paste the content of this page to other sites/places on the web. If you use info from our profile, please kindly put a link to this post. Thanks a lot!
 – Kprofiles.com
made by _ashlleyx_
Related: T1419 Profile
Which track of the album is your favorite?
What is your favorite song on the 'BEFORE SUNRISE Part. 1' album? Feel free to comment down below! 🙂