Zhang Xueying Profile and Facts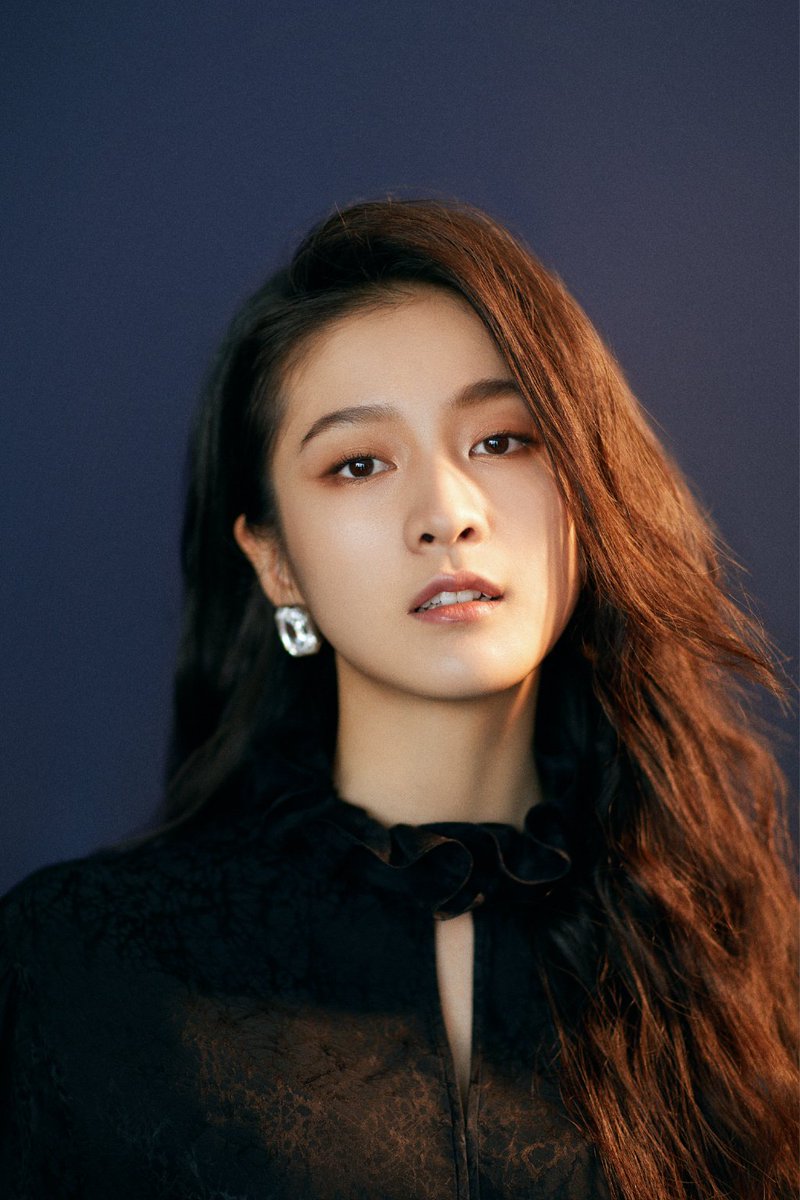 Zhang Xueying  (张雪迎) is a Chinese actress under Zhang Xueying Studio. She made her acting debut in the drama Hero During Yongle Period in 2003.
Stage Name: Zhang Xueying, Sophie Zhang
Birth Name: Zhang Xueying (张雪迎)
English Name: Sophie Zhang
Birthday: June 18, 1997
Zodiac Sign: Gemini
Chinese Zodiac Sign: Ox
Height: 165 (5´5)
Blood Type: A
Weight: 43 kg (95 lb)
Instagram: @xue_yy
Zhang Xueying Facts:
-She was born in Zhejiang, China.
-She went to the Central Academy of Drama.
-She studied at National Theater of Chinese Theater Arts.
-She is regarded as one of the "New Four Dan actresses of the post-95s Generation" along with along with Zhang Zifeng, Vicky Chen and Guan Xiaotong.
-Her hobbies are listening to music, traveling, and taking pictures.
-She has a small phone collection.
-She loves animals.
-She is very strict at home.
-In 2018, she won the Chic Style Awards: Female Idol of the Year.
-She won Sina Best Taste Fashion Awards: Most Capable Actress in 2017.
-In 2017, she won Baidu Records Press Conference: Most Promising Actress.
-She won ifeng Fashion Choice Awards: Most Popular Actress in 2017.
Dramas:
Go! Beach Volleyball Girls (燃! 沙排少女) / 2022 – Li Guo Duo
Braveness of the Ming (锦衣夜行) / 2020 – Sun Miao Ge
Once Forgiven, Never Forgotten (你的名字我的姓氏) / 2020 – Lian Xin
Hot Blooded Youth (热血少年) / 2019 – He Hong Yi
Princess Silver (白发) 2019 – Rong Le/Man Yao/ Qin Man
Summer's Desire (泡沫之夏) / 2018 – Yin Xiao Mo
When We Were Young (青春最好时) / 2017  – Chu Yin Yin/Xia Er
Fifteen Years to Wait for Migratory Birds (十五年等待候鸟) / 2016 – Hai Yi Chen
Legend of Nine Tails Fox (青丘狐传说) / 2016 – Weng Hong Tian (Tale 05)
Ban Shu Legend (班淑传奇) / 2015 – Liu Yan (Princess of Bianxiang)
Love Yunge From the Desert (汉情缘之云中歌) / 2015 – Mo Cha
Whirlwind Girl (旋风少女) / 2015 – Li En Xiu/ Lee Eun Soo [Yun Yue's daughter]
The Romance of the Condor Heroes (神雕侠侣) / 2014 – Guo Xiang
Swordsman (笑傲江湖) / 2013 – Lao Bu Si
In Love With Power (山河恋·美人无泪) / 2012 – Dong E Wan Ning
Schemes of a Beauty (美人心計) / 2010 – Princess Guan Tao (Young)
Detective (女神捕) / 2008 – Ru Yi
Big Shot (大人物) / 2007 – Tian Si Si [Young]
The Legend and the Hero (封神榜之凤鸣岐山) 2007 – Cai Yun
New Strange Stories From Liao Zhai (新聊斋志异1) / 2005 – Xiao Cui [Child]
Hero During Yongle Period (永乐英雄儿女) / 2003 – Jin Niang [Young]
Movies/Films:
Unrequited Love (暗恋·橘生淮南) / 2021 – Luo Zhi
From Dust, Flowers Bloom (尘埃里开花) / 2020 – Unknown
When I Become You (当我成为你) / 2016 – Su Qiaoqiao
Lovers and Movies (爱我就陪我看电影) / 2015 – Si Yu
Einstein and Einstein (狗十三) / 2013 – Li Wan
Note: Please don't copy-paste the content of this page to other sites/places on the web. Please do respect the time and effort the author put in compiling this profile. If you need/want to use info from our profile, please kindly put a link to this post. Thank you.
Made by: galaxy135
Which character is your favorite?
Do you like Zhang Xueying? Do you know more facts about her? Feel free to comment down below.