YAYOI DAIMON Profile and Facts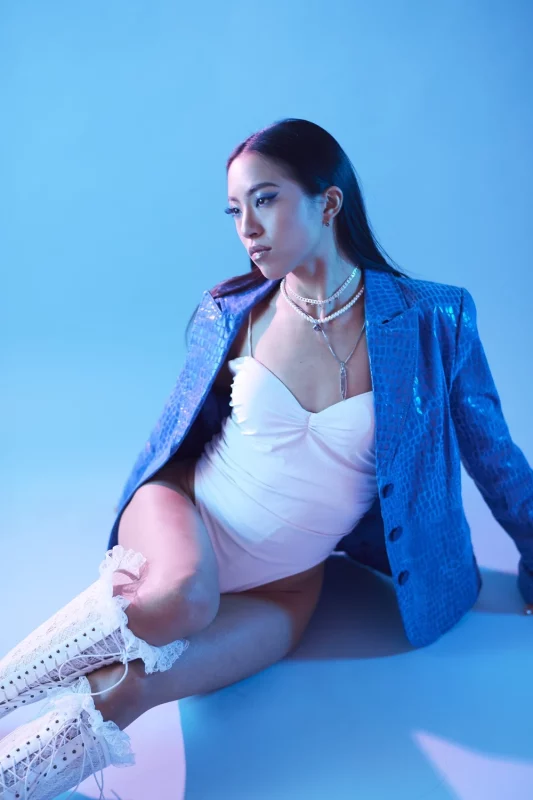 YAYOI DAIMON (大門弥生) is a Japanese singer/songwriter, rapper, producer and DJ under SCHWAZA RECORDS. She is a former member of the girl group rhythmic. She debuted solo on December 22, 2015 with the single "BEST FRIEND".
Birthday: April 11, 1991
Birthplace: Osaka, Japan
Blood Type: O
Height: 163cm
Instagram: yayoidaimon
Twitter: DaimonYayoi
YouTube: SCHWAZA Records Official YouTube Channel
Website: www.yayoi-daimon.com
Online Store: yayoi-daimon.myshopify.com
YAYOI DAIMON Facts:
– She makes Hip-Hop music.
– She was on a TV Tokyo show called "Welcome TV". She was chosen from the class of 2000 to debut in rhythmic in 2010. The group later disbanded in 2012.
– She is a proclaimed feminist.
– When she was a teenager, she was a hip-hop dancer and performed at many events in the Osaka club scene.
– She started her solo career in 2013.
– She aims to help advance female artists. In order to do so, she holds and produces an event called "GIRL'S POWER" every year where only female artists can perform.
– She is also a dance choreographer and a part of Avex Dance Master.
– She self-produces her songs, writes her own lyrics and makes her own choreography.
– She has collabed with several artists, such as softboiledegg, Ramengvrl and 13ELL.
made by cutieyoomei
Do you like YAYOI DAIMON?
Latest Solo Release: