'We Need Love' (STAYC) Album Info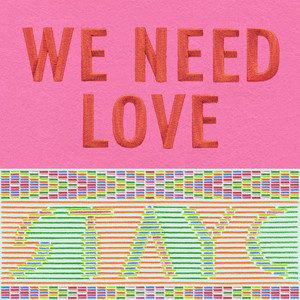 "We Need Love" is STAYC's 3rd single album and 5th release in their discography, with Beautiful Monster serving as the title track. The single was released on July 19th, 2022.
Artist: STAYC
Length: 12:15
Recorded: 2022
Genre: Kpop, dance, electronic
Label: High Up Entertainment
Producers: Black Eyed Pilseung, Rado, FLYT, etc.
Tracklist:
1. BEAUTIFUL MONSTER – 3:00
2. I Like It – 2:38
3. Love – 3:06
4. RUN2U (TAK Remix) – 3:31
Links:
STAYC(스테이씨) [WE NEED LOVE] Spoiler Teaser
STAYC(스테이씨) [WE NEED LOVE] Highlight Medley
[STAY:SEE👀] #43 [WE NEED LOVE] JK Behind
STAYC(스테이씨) 'BEAUTIFUL MONSTER' MV Teaser
STAYC(스테이씨) 'BEAUTIFUL MONSTER' MV
STAYC(스테이씨) The 3rd Single Album [WE NEED LOVE] Showcase
STAYC(스테이씨) 'BEAUTIFUL MONSTER' 응원법
Related:
STAYC Members Profile
STAYC Discography
Do you like STAYC's 'We Need Love' album? Which is your favorite track? Feel free to comment down below! 🙂