Shin Lim Profile: Shim Lim Facts and Ideal Type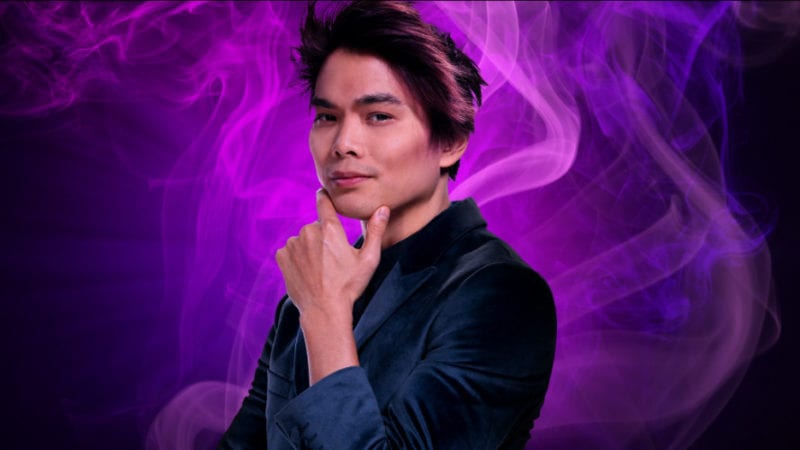 Shin Lim (申 林) is a Slight of Hand Artist Magician and he is mostly known for his close-up card magic.
Stage Name: Shin Lim (申 林)
Birth Name: Liang-Shun Lim (梁顺林)
Birth Date: September 25th, 1991
Zodiac Sign: Libra
Chinese Zodiac: Goat
Height: 177 cm (5'10")
Weight: 75 kg (165lbs)
Blood Type: –
Nationality: American-Canadian
Instagram: @shinlimmagic
YouTube: shin lim

Shin Lim Facts:
– Shin Lim was born in Vancouver, British Columbia, Canada.
– He has citizenship in both America and Canada.
– His ethnicity is Chinese (Han).
– Shin Lim is the middle child of three children.
– His parents were born in Singapore.
– When he was two years old he and his family moved to Singapore and moved to Acton, Massachusetts when he was eleven.
– When he was nine, Shin Lim started showing interest in music.
– He attended Acton Boxborough Regional High School.
– He started learning how to play the violin, but he smashed it after becoming frustrated with it during a practice lesson.
– He then began learning how to play the piano and was going to be his future career.
– His older brother Yi showed him a simple card trick which sparked his interest in magic.  When he asked his brother how he did it his brother suggested looking it up on YouTube.
– His knowledge and skill of magic are self-taught from watching YouTube, he now shares some of his own techniques there as well.
– He attended the Lee School of Music.
– When he was 20 he was diagnosed with Carpal Tunnel Syndrome and because of the hour requirements in music school, he was forced to choose between music and magic.
– After taking a sabbatical from school, he dropped out moved back home with his parents and develop his magic skills.
– In 2012 he was discovered and began touring internationally.
– In 2012 he participated in the Fédération Internationale des Sociétés Magiques World Championship where he finished 6th place.
– In 2013 an agent approached him and offered him the opportunity to tour across China and agreed to do it.
– Due to the fact that Shin Lim does not speak Chinese, he altered his current routine so that there was no narration, just music thus defining all of his future acts.
– In 2015 he won the Fédération Internationale des Sociétés Magiques in the category, Close-up Card Magic.
– He is part of the touring Broadway-style magic show The Illusionists.
-Shin Lim once said that his approach to performing magic is more of an art show rather than just tricking people. "I'm trying to change the outlook on card magic—to make it more artistic, more visual." (The Boston Globe, 2018)
– He appeared in two episodes of Penn & Teller: Fool Us (Season 2, Ep. 2 2015 and Season 4, Ep. 3 2017).
– The 2015 Penn & Teller: Fool Us episode led to a number of invitations to perform such as the House of Magic in Macau, China.
– Shin Lim made a tribute video on YouTube for the November 2015 Paris attacks called Pray for Paris (52 Shades of Red Performance).
– In early 2016, he injured to tendons in his left thumb and had surgery to fix them, thankfully he made full recovery after intense therapy and was able to continue to perform.
– In 2016 Shin Lim met and started dating Casey Thomas.
– On August 20th of 2017, he proposed to Casey Thomas.
– It was his fiance Casey, that encouraged him to audition for America's Got Talent.
– He was a contestant and winner on both episodes of America's Got Talent, Season 13 and The Champions.
– Shin is listed as one of the "Sexiest Men Alive" By 'People' Magazine in 2018.
– Shin Lim and Casey Thomas were married on August 19th, 2019.
Note: Please don't copy-paste the content of this page to other sites/places on the web. If you use info from our profile, please kindly put a link to this post. Thanks a lot! 🙂 – Kprofiles.com
Profile by kdramajunkiee
Shin Lim's latest Magic video:
https://youtu.be/CmRIAmy1Ifg
Do you like Shin Lim? Do you know more facts about him? Feel free to comment below. 🙂