Seoyoon (Botopass) Profile and Facts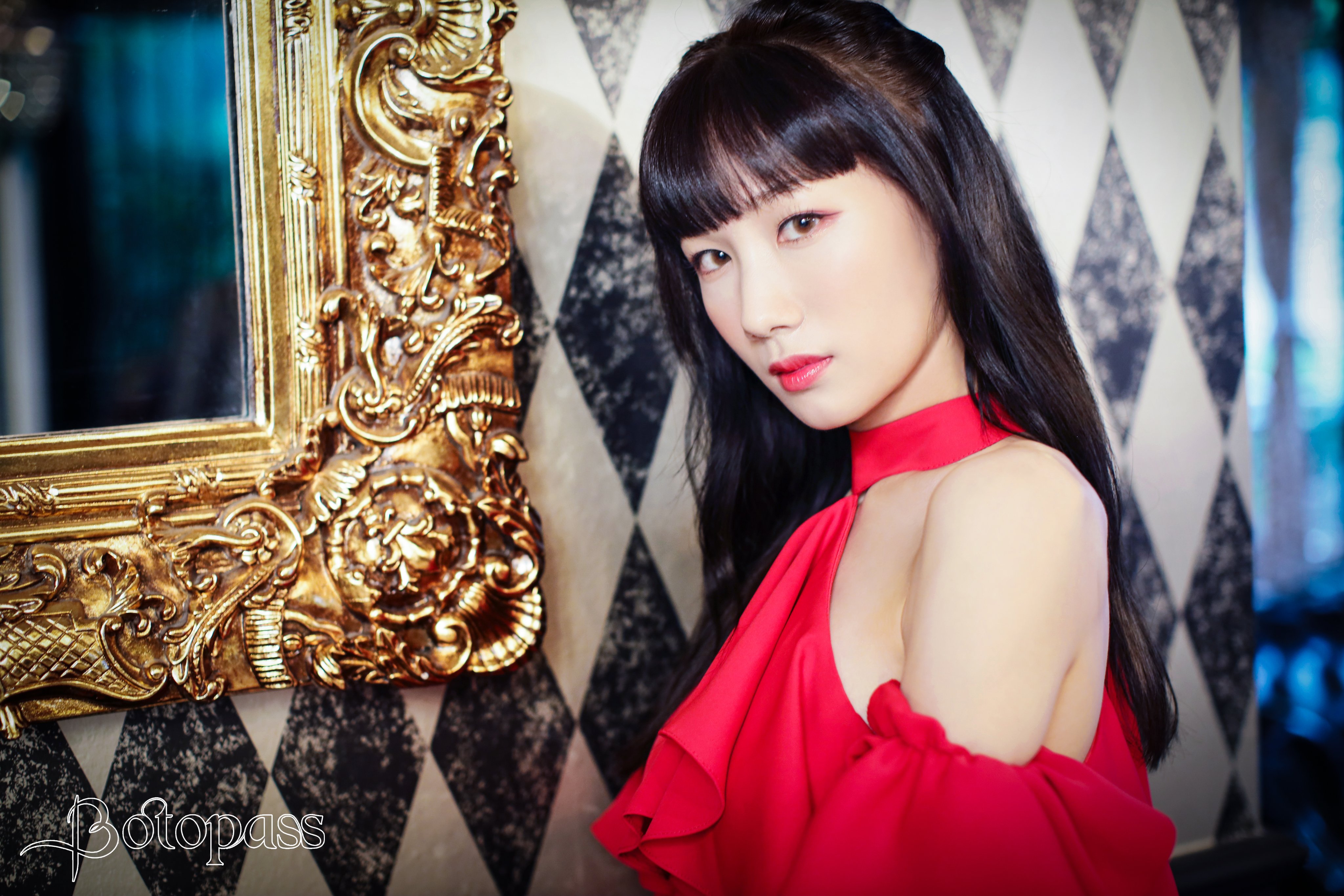 Seoyoon (서윤) is a Korean singer, member of girl group Botopass.
Stage Name: Seoyoon (서윤) (瑞允) (ソユン)
Birth Name: Kim Su Young (김수영)
Position: Lead Vocalist
Birthday: January 26, 1995
Zodiac Sign: Aquarius
Chinese Zodiac Sign: Dog
Nationality: Korean
Height: 168 cm (5'6″)
Weight: 49 kg (108 lbs)
Blood Type: O
Instagram: @syoon_ly
TikTok: yoonvling
Seoyoon Facts:
– Birthplace: Gwangju, South Korea.
– Chen from EXO is Seoyoon's cousin.
– Education: Myongji University (Major in Musical Performance).
– On July 19, 2020 she was the sixth member of Botopass to be revealed.
– She used to be a member of ILUV.
– She was the tallest member of ILUV.
– She and Cui Xiang are the oldest members and they two were born at the same day.
– She is the group's beagle.
– She can make puppy sounds.
– She can make sounds of puppy to big dogs.
– She was ILuv's Leader.
– She promoted in ILuv as a three member girl group since Erika (Original member) left.
– Favorite food: Ddeokbbogi
– She hates Soondae and Donouts
– She likes mushroom very much
– Favorites Characters: My Melody and Zzang'goo
– All of the members know her as a Zzang'goo lover
– Her ideal type is a polite and sweet person
– She said that she likes Ahyoon because she is polite and sweet
– Her favorite style is cropped t-shirt and pants/jeans
– Personal color: Summer cool tone
– Seoyoon knows that Ahyoon have a habit of always touch her hair when she is looking into a mirror
–  She used to like spicy food but now she can't eat as before because her stomach hurts when she eat.
– Hear deadly charm: Beautiful voice like nightingale
– Her MBTI: ESFP
– 3 words that she use to describe Ahyoon: Lovable, Pretty and Full of Charms
– She have the ritual of take deep breaths for 1 minute before go to stage
– She take about 30 breaths before go to stage
– As soon she wakes up she looks into a mirror and check her hair and face first
– She attended a Arts High School
– She started her vocal training in the 3rd grader of  Junior high school
– After 2 months of preparation Seoyoon entered Arts High School
– Describing herself in one setence: "I'm like a chamaleon.
– She heard that Ahyoon's ideal type is her dad, she said that Ahyoon's dad is really kind and make her standart so high
Note: Please don't copy-paste the content of this page to other sites/places on the web. Please do respect the time and effort the author put in compiling this profile. If you need/want to use info from our profile, please kindly put a link to this post. Thank you.
Note  from Author: I put info from her Q&A with Ahyoon.
Post by Viien
How much do you like Seoyoon(Botopass)
Do you like Seoyoon? Do you know more facts about her? Feel free to comment down below.