Riona Profile & Facts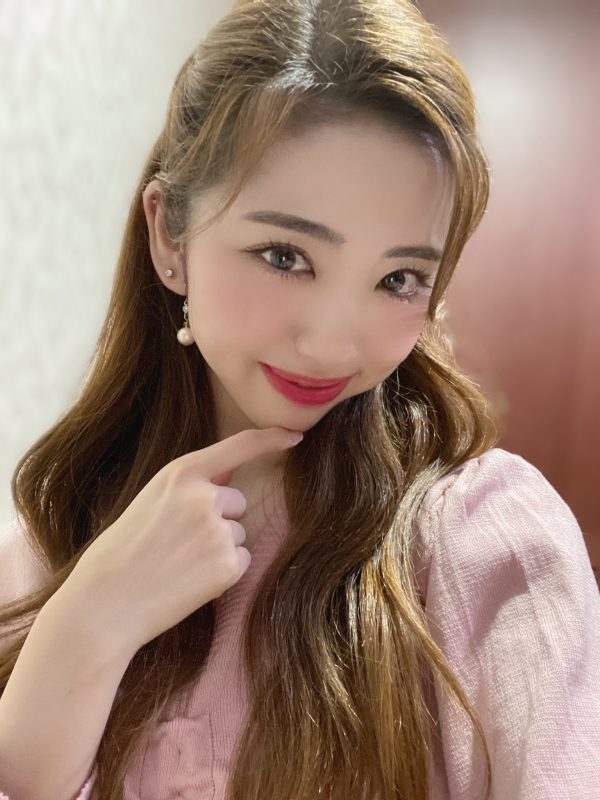 Riona (리오나/リオナ/りおな) is a Japanese singer, actress and model currently active in South Korea under No. 1 Media. She made her solo singing debut in Japan on August 28, 2018 with Never Give Up and in South Korea on November 6, 2021 with Tell Me Why
Stage Name: Riona (리오나/リオナ/りおな)
Birth Name: Riona Crystal Hamamatsu (濵松里緒菜)
Birthday: July 28, 1995
Zodiac Sign: Leo
Chinese Zodiac Sign: Pig
Height: 154 cm (5'0″)
Weight: 38 kg (84 lbs)
Blood Type: O
Nationality: Japanese
Twitter: miss_sophia_no1 / riona_hamamatsu (private)
Instagram: riona_hamamatsu / rionaaah
YouTube: riobluestar (has no contents)
TikTok: @riona_hamamatsu
Weibo: 用户7544908096
Riona Facts:
— She was born in Los Angeles, California, USA.
— She moved to Tokushima, Japan when she was 11 years old.
— She can speak Japanese, English, Korean and some Thai.
— Education: Sophia University, Faculty of Foreign Studies, Department of English (graduated).
— Her strongest subject in school was English, while her weakest subject was Japanese.
— She started learning Japanese at the age of eleven
— When she was in fifth grade, she was the only student in class that was still struggling with hiragana, katakana and kanji.
— She is more comfortable speaking and writing in English than in Japanese
— She started studying Korean as a second language when she was in university, but continues learning it through special tutoring, watching dramas and a translator.
— She was a member of AKB48 Team 8 (2014-17).
— While in AKB48, she had her own radio channel where she sang and talked about Tokushima.
— She's also a member of the South Korean/Japanese girl group PoshGirls, which debuted on August 18, 2021
— She was the fifth member from the original line-up of PoshGirls to be revealed
— She modelled for Miss Colle and for Tokyo Africa Collection (the latter in January 2018)
— She was a member of a dance crew called Moveness
— She was also featured in CamCam's digital photobool
— She made an appearance in a Pocari Sweat ad
— Her favorite color is pink.
— Her favorite food is pancakes
— Her least favorite foods are pickles and bitter melon
— Her favorite barbecue meal is sweet potatoes with meat
— Her favorite dialect is the Ababai dialect
— Her favorite animals are monkeys and dogs.
— Her favorite phrases are "Be myself!" and "Yummy!"
— She'd like to travel to California, Hawaii, New Zealand and France
— She'd like to wear a white, pink and yellow yukata
— Her charming point is her voice
— If she were an animal, she'd choose to be a squirrel.
— If she had to describe herself in one word, she'd say "happy"
— She enjoys visiting cafés, singing, dancing, watching movies and listening to music.
— She listens to music to relieve stress
— She is a huge fan of SNSD.
— She appeared in SNSD's Love & Girls MV
— Nickname: Mr. Satoshina.
— Apart from singing and dancing, her main specialties are flexible dance and having a fluent English conversation.
— She began learning figure skating in Los Angeles when she was three years old, but, as she moved to Tokushima, she started dancing instead because there were no skating rinks.
— The artist who inspired her to become a singer is Britney Spears
— She also admires the actress Angelina Jolie.
— The first concert she's ever been to was a Britney Spears concert.
— Her main point of strength is that she's always happy
— She's a person who tends to think before acting
— Her biggest weaknesses are her tendency to overthinking and the fact that she laughs too much
— To her, success means doing what she loves
— Her main goal is to star in a Hollywood movie
— She'd also like to be an announcer in the future
— She'd love to perform Pajama Drive in theatres
Riona Movies:
Fake Love | 2020 — *lead role*
Riona Plays:
O-getsu Kagura | 2019 — young female priest
Riona Musicals:
NeoOz | 2018 — Matilda
Riona Awards:
Miss Rize Award (university award)
Miss Sophia Award (university award)
Note: Please don't copy-paste the content of this page to other sites/places on the web. Please do respect the time and effort the author put in compiling this profile. If you need/want to use info from our profile, please kindly put a link to this post. Thanks a lot! 
 – Kprofiles.com
profile made by midgehitsthrice
(Credit to hein for most of the info on this profile)

Latest Korean comeback:
Latest Japanese comeback:
Do you like Riona? Do you know any more facts about her? Feel free to comment down below