Ria (POA, ex. Botopass) Profile and Facts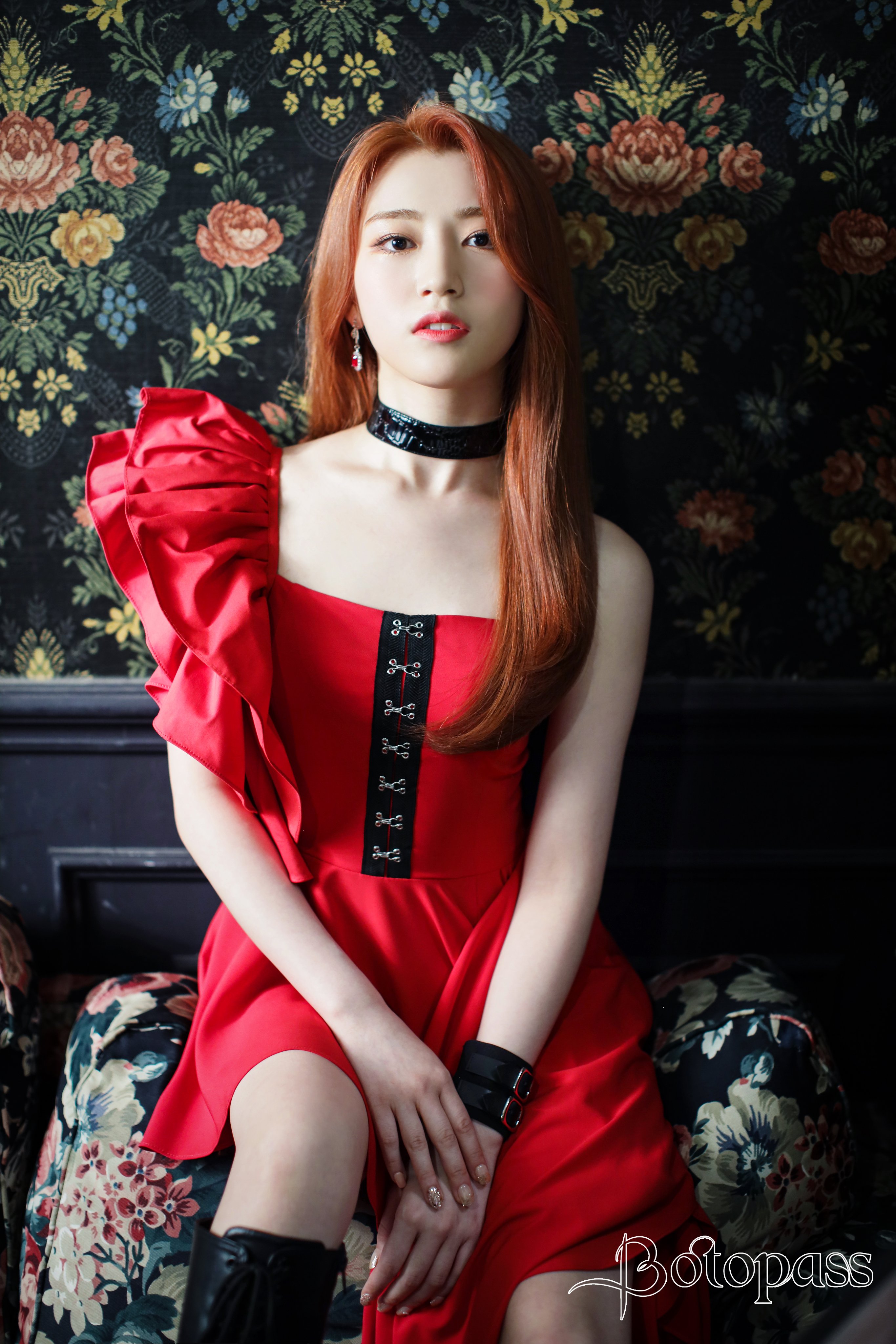 Stage Name: Ria (리아) (莉綾) (リア)
Birth Name: Kuwayama Ria (くわやまリア / 쿠와야마리아)
Position: Vocalist
Birthday: February 3, 1998
Zodiac Sign: Aquarius
Chinese Zodiac Sign: Tiger
Nationality: Japanese
Height: –
Weight: –
Blood Type: –
Instagram: riarose0203
TikTok: riaaa_sweet
Ria Facts:
– She was a member of Botopass (2020-22), she was the third member to be revealed on July 16, 2020.
– Ria was the only Japanese member of Botopass.
– Botopass was originally a joint venture between WKS ENE and XX Entertainment. She was one of the two members under XX Entertainment.
– How she became a Botopass member: When she was young she was one actress on Japan, while she was traveling to Korea, she was cast.
– She thought it was impossible that Cui Xiang (ex Botopass) is a foreigner, because she speaks Korean so well, so her first impression of Cui Xiang was that she was a total Korean.
– Since they were the two foreigners of the team, Cui Xiang took good care of her and taught her a lot, so according to Ria, she is very grateful for it.
– The first thing she wants to do when the COVID-19 pandemic ends is go to Japan, spend time with her parents and sleep at home. She also wants the see a lot of her fans as soon as COVID disappears.
– She thinks that she is gentle in appearance but thought in spirit.
– She and Ahyoon (Botopass) were "meat mates" because they two eat too much meat.
– Hobbies: Watching dramas on Youtube; she likes puppies so much that she watches them a lot through Youtube.
– She likes Little Mix.
– She went to a Little Mix concert.
– Favorite Food: Samgyeopsal
– She likes to eat all kinds of food, she doesn't have any food that she don't like.
– Food she would recommend to foreigners: Sundae (Korean blood sausages)
– Favorite colors: White, black, red and pink
– Her Favorite Movie: Titanic, The Greatest Showman (Her Instagram Story!)
– Tea or Coffee?: Coffee, especially latte (Her Instagram Story!)
– Favorite Ice Cream flavor: Matcha (green Tea)
– She loves all animals but her favorite animal is the dog.(Her Instagram Story!)
– Cultural differences that she feels in Korea as a foreigner: In Japan, when they get on the bus, Japanese get on through the middle door and exit on the front door, but in Korea, they use the middle door to get off.
– On September 21, 2022 she debuted with the girl group POA.
– Ideal type: Usually a stylish type, someone who dresses neatly.
Note: Please don't copy-paste the content of this page to other sites/places on the web. Please do respect the time and effort the author put in compiling this profile. If you need/want to use info from our profile, please kindly put a link to this post. Thank you.
Post by Viien
Special thanks to: Cheryl
How much do you like Ria(Botopass)
Related: POA Profile
Botopass Profile
Do you like Ria? Do you know more facts about her? Feel free to comment down below.