Rendezvous Project Members Profile and Facts


Rendezvous (랑데뷰) was supposed to be a girl group under Parksal Entertainment due to debut in September-October 2019. The lineup consisted of Suri, Seulgi, Lingyi, and Seunghee.
According to Rendezvous's Twitter, the group is NOT going to debut anymore due to internal issues between the company and the members, who most likely all left Parksal with the exception of Seulgi. The company has not released a public official statement but when messaged, they said they may debut Rendezvous with a new lineup.
Rendezvous Official Accounts:
Twitter: Rendezvous_0707
YouTube: Rendezvous
Instagram: rendezvous.official
FaceBook: rendezvousofficial
Members:
Seulgi


Stage Name: Seulgi (슬기)
Real Name: Kim Seulgi (김슬기)
Position: Leader, Main Vocalist, Lead Dancer
Birthday: October 28, 1994
Zodiac Sign: Scorpio
Seulgi Facts:
-Her parents told her she could inspire people with her voice and that's why she became an idol.
-Her hobbies are singing, dancing, listening to music, watching movies, and boxing.
-Her skills are singing, dancing, acting, and making music.
-She has made it into voting for the Drama OST Kpop Festival.
-Her interests are performing arts and entertainment.
-Her role models are BoA, Lyn, Beyonce, BTS, Bigbang, and Yoo Jae Suk.
-Seulgi loves dogs.
-She was born in Uijeongbu, Gyeonggi-do, South Korea.
-She is closest to Suri. (vLive)
Show more Seulgi fun facts…
Suri


Stage Name: Suri (수리)
Position: Main Rapper, Main Dancer
Birthday: October 11, 1994
Zodiac Sign: Libra
Height: 167cm (5'5″)
Weight: 49kg (108lbs)
Suri Facts:
-She has been training for at least a year and a half.
-She can do Taekwondo.
-Her role model is Ariana Grande.
-She is a "boy group dance master".
-She is a former member of AMOR.
-Suri practiced ballet for a short time.
-She is from Daejeon, South Korea.
-Her favorite animals are dogs and cats.
-She likes to listen to Tinashe.
-She said she has bad eyesight and needs glasses.
-She is closest to Seulgi. (vLive)
Seunghee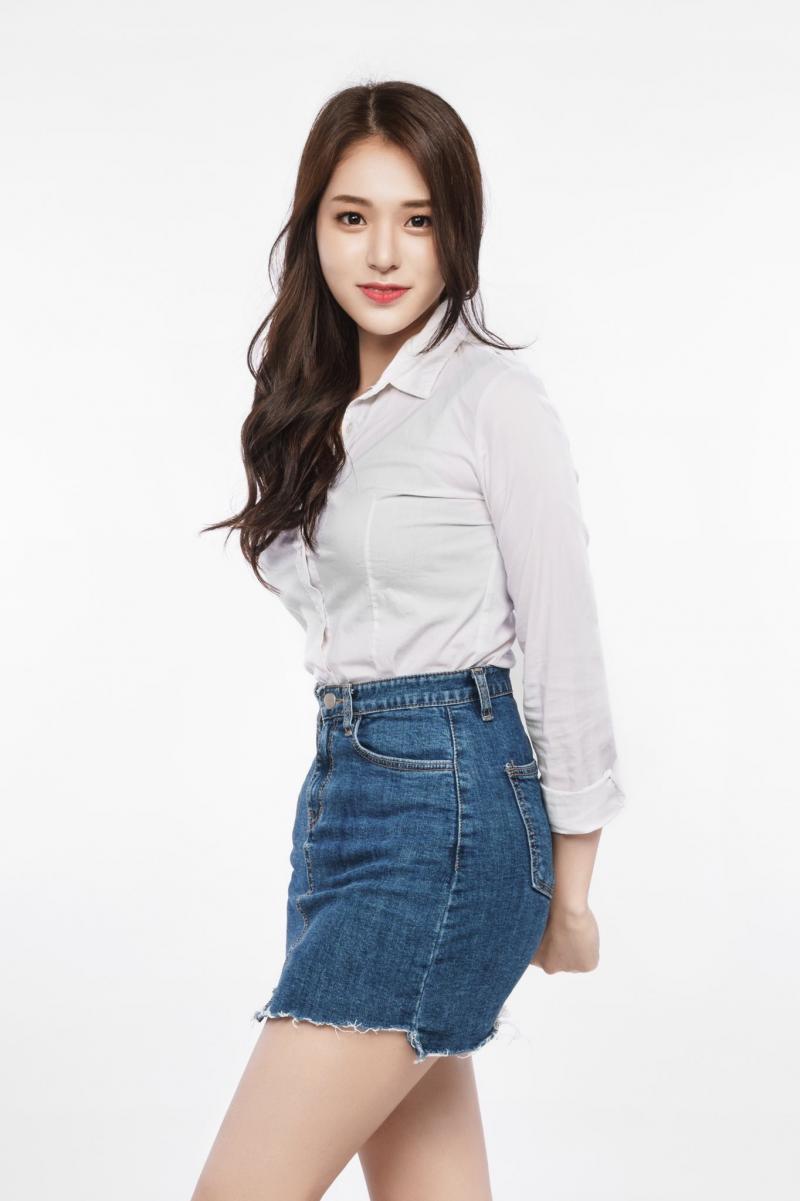 Stage Name: Seunghee (승희)
Real Name: –
Position: Lead Vocalist, Visual
Birthday: March 23, 1998
Zodiac Sign: Aries
Height: –
Weight: –
Seunghee Facts:
– She was introduced as a new member in July 2019.
– Seunghee's favourite colour is sky blue.
– She is closest to Lingyi. (vLive)
Lingyi


Stage Name: Lingyi (링이)
Real Name: Lingyi Vegas
Position: Vocalist, Rapper, Maknae
Birthday: April 15, 1998
Zodiac Sign: Aries
Height: 163cm
Weight: 45kg
Lingyi Facts:
-She can speak Korean, Chinese, and English.
-Her hobbies are boxing, watching movies, eating, and photography.
-She is Singaporean.
-She adapted to Korea very quickly.
-Lingyi learned Korean by watching dramas mostly.
-Lingyi's favourite Disney princess is Ariel.
-She is closest to Seunghee. (vLive)
profile made by skycloudsocean
(Special thanks to Jehan, ValeryH, Hoshino Kaori, Hii, lili, Lily Perez, Maia The Frenchie, moonflavour, vivi, stanneonpunch, BBIBBI, rihee / ling yi's wife, seulgi's magi, Renee-sama, Jane kim, vivi, xoyeolfiexo, jade | NETFELIX, rafaela, xeno, Midge)
Note: When new members will be revealed, the profile will be updated!
Note 2: Please don't copy-paste the content of this page to other sites/places on the web. If you use info from our profile, please kindly put a link to this post. Thanks a lot! 🙂 – Kprofiles.com
Who is your Rendezvous Project bias?
Who is your Rendezvous Project bias? Do you know more facts about them? Feel free to comment below 🙂