Love Iz Members Profile: Love Iz Facts
On April 8th all LOVE IZ social media was cleared. They've yet to announce official disbandment.
Love Iz is a Kyrgyzstan girl group under FAM Entertainment. The group currently consists of 1 member: Agusha LOVE IZ debuted on August 11, 2019 with the debut stage of their song "OA", following by a music video in November. The group has 3 former members: Lia, Jicky, Elif (now in BirAi) and Akusya (she debuted with group and left between "Get Out Baary" and "Hate").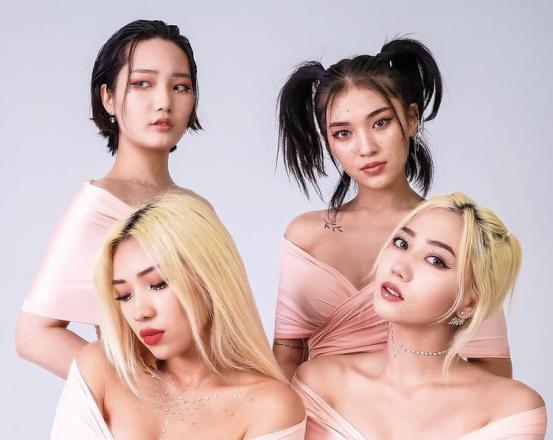 Love Iz Fandom Name: Laviz
Love Iz's Official Color: –
Official Accounts:
Instagram: @loveiz.lz
Company Instagram: @famentertainment.official
Twitter: –
Facebook: –
Official website: –
Youtube (company): FAM ENTERTAINMENT
TikTok: @loveiz.iz
Former Members Profile:
Agusha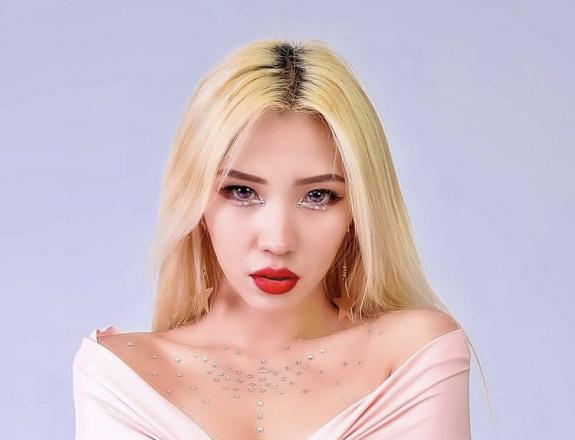 Stage Name: Agusha
Birth Name: N/A
Position: Leader, Main Dancer, Sub-rapper, Choreographer
Birthday: December 3rd 1997
Zodiac Sign: Sagittarius
Height: 165 cm
Weight: N/A
Blood Type: N/A
MBTI Type: INFJ (The Advocate)
Agusha's Instagram: @agusha.lv
Agusha Facts:
– She has sister and mother
– Very emotional, for example if anyone from LoveIZ cry she will cry with them
– She loves kpop
– She was training dancing in Korea for short time
– According to her she is naive
– Agusha is fan of Ninety One and her bias is Bala
– She's CEO of FAM Entertainment
Elif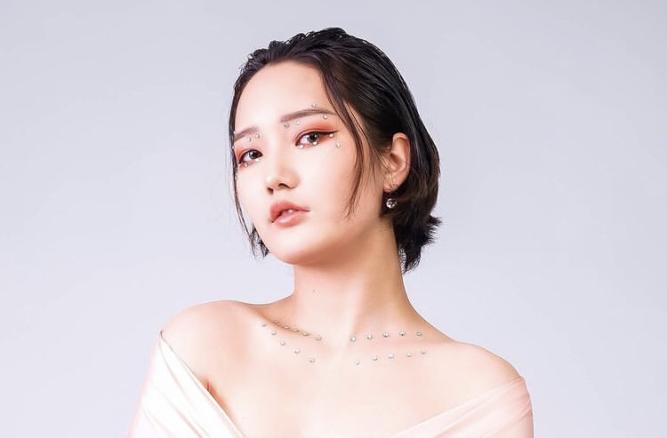 Stage Name: Elif
Birth Name: Elif Turalyeva
Position: Main Rapper
Birthday: N/A
Zodiac Sign: N/A
Height: 166 cm
Weight: N/A
Blood Type: N/A
MBTI Type: INTJ (The Strategist)
Elif's Instagram: @eliipupe
Elif Facts:
– Elif likes anime and children
– She is a gamer
– She speaks french
– Elipeu doesn't like milk so she never use it
– She was on hiatus twice because of mental health issues (depresion)
– She's close with BirAi's Kyal
Sezi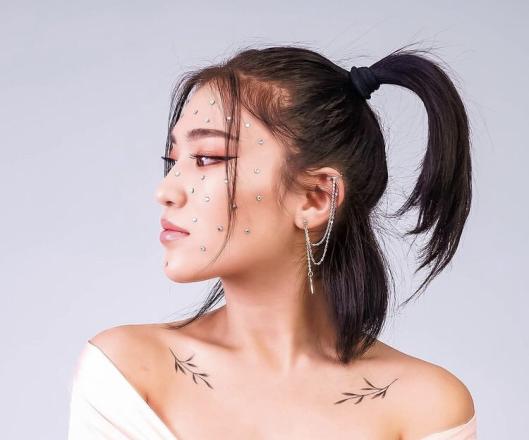 Stage Name: Sezi
Birth Name: Sezim Talaaibekovna
Position: Main Vocalist, Visual
Birthday: October 4, 2001
Zodiac Sign: Libra
Height: 163 cm
Weight: N/A
Blood Type: N/A
MBTI Type: ESFP  (The Performer)
Sezi's Instagram: sezi_tilebaldieva
Sezi Facts:
– Joined Love Iz at February 2019 to replace Lia
– She likes Ninety One and her bias is A.Z
– Likes climbing
– Has boyfriend
– Left Love Iz at February 13th 2021 to be Tik-Toker
JAMI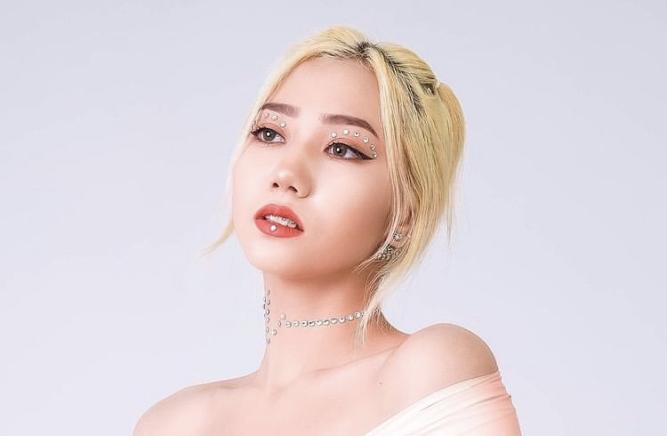 Stage Name: JAMI
Birth Name: Jamilya Almazbekovna
Position: Lead Vocalist
Birthday:  April 26, 2001
Zodiac Sign: Taurus
Height: 164 cm
Weight: N/A
Blood Type: N/A
MBTI Type: ENTJ ( The Commander)
Jami's Instagram: martywkaa_
JAMI Facts:
– Have a sister
– One of her favorite singers is Ariana Grande
– She talks very loudly
– Left Love Iz at February 13th 2021
Akusya
Stage Name: Akusya
Birth Name:  Akylai Nyrbekovna
Position: Vocalist, Center, Lead Dancer, Maknae
Birthday: May 18th 2002
Zodiac Sign: Taurus
Height: N/A
Weight: N/A
Blood Type: N/A
MBTI Type: N/A
Jami's Instagram: N/A
Akusya Facts:
–
– She is so attached to music that she can't even sleep without it
– Eats very slowly
– Right now Akusya is studying to be economist
– Likes to watch Korean dramas
– Has brother and sister
– She is fan of Ninety One and her bias is Alem
– Left group in October 2020 to be Tik-Toker
Jiki
Stage Name: Jiki
Birth Name: Zhibek
Position: Main Vocalist, Visual
Birthday: September 13, 1999
Zodiac Sign: Virgo
Height: 168 cm
Weight: N/A
Blood Type: N/A
MBTI Type: N/A
Jiki's Instagram:  @jicki.1i
Jiki Facts:
–
Lia
Stage Name: Lia
Birth Name: Aliya
Position: Maknae, Rapper, Face of the Group
Birthday: N/A
Zodiac Sign: N/A
Height: N/A
Weight: N/A
Blood Type: N/A
MBTI Type: N/A
Jiki's Instagram:  N/A
Lia Facts:

– She has make-up skills
– Left group at February 9th 2019 for unknown reasons
Note: Please don't copy-paste the content of this page to other sites/places on the web. Please do respect the time and effort the author put in compiling this profile. If you need/want to use info from our profile, please kindly put a link to this post. Thanks a lot! 🙂 – Kprofiles.com
Made by: gracie
(Special thanks to: Blanco ESC)
–
Latest Comeback Video:
Who is your LOVE IZ favorite member? Do you know more facts about them? Feel free to comment below. 🙂