Lee Jung Jin Profile and Facts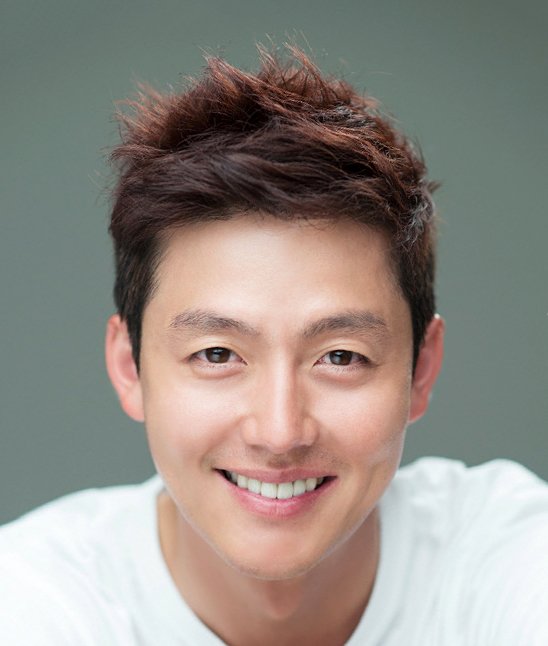 Lee Jung Jin (이정진) is a South Korean actor under Enter Station.
Stage Name: Lee Jung Jin (이정진)
Birth Name: Lee Jung Jin (이정진)
Chinese Name: Li Tingzhen (李廷镇)
Birthday: May 25th, 1978
Zodiac Sign: Gemini
Nationality: Korean
Height: 184 cm (6'0″)
Weight: 72 kg (159 lbs)
Blood Type: A
Twitter: @RunJungjin
Instagram: @jung.jin.lee_
Lee Jung Jin Facts:
-He was born in Seoul, South Korea.
-He graduated from Konkuk University with a degree in Horticulture.
-He also graduated from the Department of Drama and Film at Hanyang University.
-His hobbies include photography, traveling, and listening to music.
-He is quite athletic, as he enjoys playing sports and working out/going to the gym.
-As of 2020, he has an estimated net worth of $25 million.
-He dated former 9muses member Euaerin from 2017-2019.
-He worked as a fashion model before he was discovered.
-Jeong Young-beom, the CEO of the talent agency Star J Entertainment discovered him.
-In 1998, he made his acting debut in the sitcom "Soonpoong Clinic".
-He enlisted in the military on February 28th, 2005, where he served as a public staff at the Gwangjin District office.
-He is an ambassador for South Korean International Humanitarian and Development Organization, Good Neighbors.
-He was a regular cast member of  "Law of the Jungle in Yap" (2015), "The Friends in Taiwan" (2014), and "Qualifications of Men" (2009).
-He has appeared as a guest on "Candy In My Ear" (2016), "The Return of Superman" (2013), "Running Man" (2010), and "1 vs. 100″ (2007).
-He was the main host of " Nemo Travel: Singapore Sentosa" in 2018.
Lee Jung Jin Movies:
Eun Ha (은하) | 2017-Seo Joon
Duel: The Final Round (대결) | 2016-Kang Ho
Trick (트릭) | 2016-Lee Seok Jin
Pieta (피에타) | 2012-Gang Do
Love On-Air (원더풀 라디오) | 2012- Lee Jae Hyeok
No Doubt (돌이킬 수 없는) | 2010-Yoo Se Jin
Troubleshooter (해결사) | 2010-Jang Pil Ho
Mapado (마파도) | 2005-Uhm Jae Chul
Once Upon a Time in High School (말죽거리 잔혹사) | 2004-Woo Shik
Bet On My Disco (해적) | 2002-Hae Jeok
Bloody Beach (해변으로 가다) | 2000-Sang Tae
Lee Jung Jin Drama Series:
The King: Eternal Monarch (더 킹: 영원의 군주) | 2020-Yi Rim/Lee Seong Jae
The Liar and His Lover (그녀는 거짓말을 너무 사랑해) | 2017-Choi Jin Hyuk
The K2 (더 케이투) | 2016-Choi Sung Won [CEO of JB Group / Yoo Jin's Brother]
Ms. Temper & Nam Jung Gi (욱씨남정기) | 2016-Jang Shi Hwan
If Love Can be Repeated (如果爱可以重来) | 2015-Ren Zhi Xiang
Temptation (유혹) | 2014-Kang Min Woo
Basketball (빠스껫 볼) | 2013-Basketball Player
A Hundred Year's Inheritance (백년의 유산) | 2013-Lee Se Yoon
The Fugitive: Plan B (도망자 플랜 B) | 2010-Chief Detective Do Soo
I Love You, Don't Cry (사랑해) | 2008-Han Young Min
9 End 2 Outs (9회말 2아웃) | 2007-Byun Hyung Tae
Love Story in Harvard (러브스토리 인 하버드) | 2004-Hong Jung Min
April Kiss (4월 키스) | 2004-Han Jung Woo
Baeksutalchul (백수탈출) | 2003-Wang Woo Ram
Trio (삼총사) | 2002-Lee Jae Moon
Bad Girls (나쁜 여자들) | 2002-Lee In Ku
Lovers (연인들) | 2001-Lee Jung Jin
More Than Words Can Say (좋은걸 어떡해) | 2000-Kang Min Soo
She's the One (나는 그녀가 좋다) | 2000-Choi Seung Man
Soonpoong Clinic (순풍 산부인과) | 1998-Support Role
Lee Jung Jin Awards:
2013 MBC Drama Awards | Top Excellence Award, Actor in a Serial Drama ("A Hundred Year's Inheritance")
2013 6th Korea Drama Awards | Top Excellence Award, Actor ("A Hundred Year's Inheritance")
2012 Ministry of Culture, Sports and Tourism | Okgwan Order of Cultural Merit ("Pieta")
2012 Korea Film Actor's Association | Achievement Award ("Pieta")
2012 7th Asia Model Festival Awards | Model Star Award
2008 Seoul Social Work Conference | 후원자 부문 서울특별시장상
Note: Please don't copy-paste the content of this page to other sites/places on the web. Please do respect the time and effort the author put in compiling this profile. If you need/want to use info from our profile, please kindly put a link to this post. Thank you.
Profile Made By ♥LostInTheDream♥
How Much Do You Like Lee Jung Jin?
Do you like Lee Jung In? Do you know more facts about him? Feel free to comment down below.