Lee Juck Profile and Facts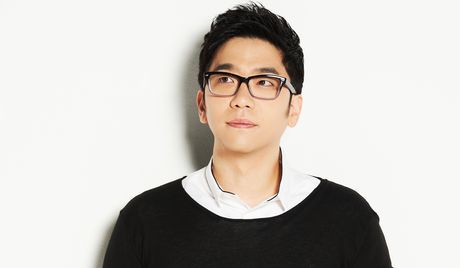 Lee Juck (이적) is a South Korean singer, lyricist, composer, and arranger. He made his debut in 1995 with the duo Panic.
Stage Name: Lee Juck (이적)
Birth Name: Lee Dongjoon (이동준)
Birthplace: Seoul, South Korea
Birthday: February 28, 1974
Zodiac Sign: Pisces
Height: 173 cm (5'8″)
Blood Type: B
Twitter: Juck Lee
Facebook: Juck Lee
Website: Lee Juck
Lee Juck Facts:
-He was born in Seoul and attended Banpo High School.
-He graduated from Seoul National University majoring in Sociology.
-He is under Music Farm.
-He made his debut in 1995 as a member of Panic with his neighborhood buddy Kim Jin-pyo.
-He made another debut in 1997 with the project group Carnival with Kim Dong-ryul.
-He released his first solo album titled "Dead End" in 1999.
-His third album "나무로 만든 노래 (Songs Made of Wood)" won Album of the Year, and Best Pop Album at the Korean Music Awards in 2008.
-His song "It's Fortunate" was written for his wife and is one of the most popular wedding songs to date.
-When played for wife, she showed an unmoving response (Master in The House ep. 145).
-The song won Song of the Year as well as Best Pop Song at the Korean Music Awards in 2008.
-He is a radio DJ.
-He published a collection of short fantasy fictions titled "지문 사냥꾼 (Fingerprint Hunter)" in 2005.
-His publication "제불찰씨 이야기 (The story of Mr. Self-fault) " was made into an animation in 2007.
-He married Jeong Ok-hee, who is a former ballerina dancer, in December of 2007, and has two daughters Se In (2010), and Se An (2013).
-He has appeared in a sitcom TV show "High Kick: Revenge of the Short Legged" in 2011.
-Feels confident that some of his best songs were written in about 10-20 minutes (Master in The House ep. 145).
-His new album "정규 6집 《Trace》" is set to be released on November 11, 2020.
Lee Juck Filmography:
MBC 2011-12: High Kick 3 as Dr. Lee Jeok
Variety Shows:
KBS2 2009-14, 2017: You Hee-yeol's Sketchbook (guest eps. 44, 69, 77, 79, 100, 129, 164, 175, 215, 220, 227, 366)
MBC 2010, 2011: Radio Star (guest eps. 205, 247)
MBC 2011-16: Infinite Challenge (guest eps.247-48, 253-56, 304-06, 349, 398, 405, 435, 438-39, 442, 480-82)
Mnet 2013: Enemy of Broadcasting (Host)
SBS 2013: Running Man (guest ep. 176)
SBS 2013: Healing Camp (guest ep. 102)
tvN 2014: Youth Over Flowers (cast member)
MBC 2016: Secretly Greatly (main guest ep. 1)
tvN 2017: Change The Class (Host)
tvN 2018: Cafè Amor (celebrity server)
tvN 2019: Begin Again 3 (cast member)
KBS2 2020: Top 10 Student (MC)
Radio DJ:
1996-98: MBC Standard FM 'On the Starry Night of Transfer'
2000: MBC FM 'Transfer FM Plus'
2004-06 KBS Cool FM 'Transfer Dream On'
2007-08 SBS TV 'Music Space of Transfer'
2008-09 SBS Power FM 'Ten Ten Club of Transfer'
Lee Juck Awards:
2016 Mnet Asian Music Awards Best OST Award
2014 GMF Awards Best Performance Award
2009 GMF Awards Best Performance Award, Best Moment Award
2008 The 5th Korean Popular Music Awards Best Pop Song Award, Best Pop Album Award, Album of the Year Award, Song of the Year Award
1997 Golden Disc Bonsang
1996 Golden Disc Bonsang
How much do you like Lee Juck?
Latest Comeback:

Do you like Lee Juck? Do you know more facts about him? Feel free to comment down below.