Kogyeol (UP10TION) Profile, Facts, and Ideal Type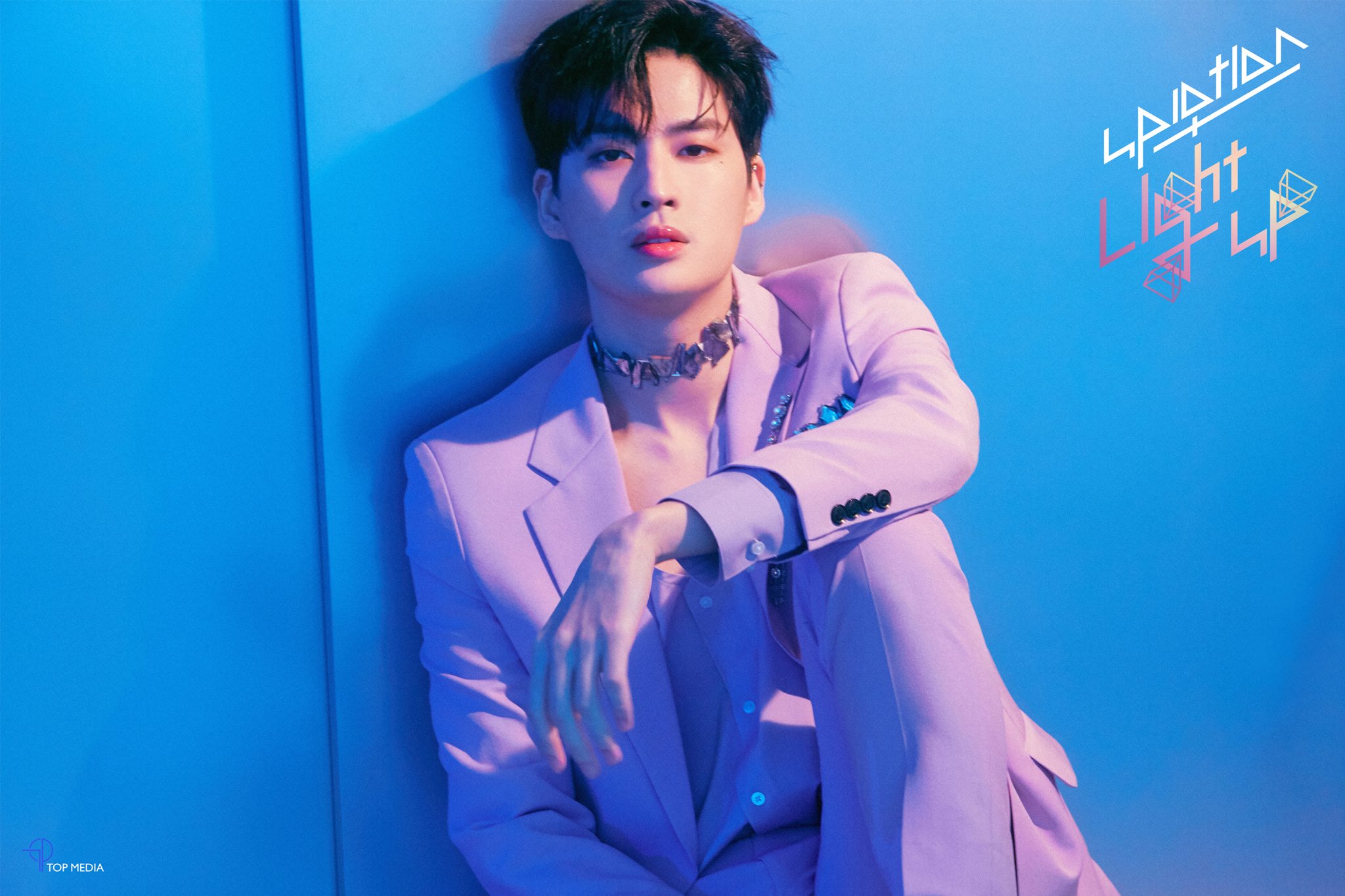 Kogyeol (고결) is a member of the South Korean boy group UP10TION.
Stage Name: Kogyeol (고결)
Birth Name: Go Min Soo (고민수)
Birthday: May 19th, 1996
Zodiac Sign: Taurus
Nationality: Korean
Height: 183 cm (6'0″)
Weight: 65 kg (143 lbs)
Blood Type: A
Instagram: @highminsoo
Kogyeol Facts:
– He was born in Bucheon, South Korea.
– He has one sister who is older.
-His position in the group is Lead Vocalist.
-He is under TOP Media.
– He was the fifth member to join UP10TION.
– His personality is very humble.
– Bomdeukie, The Prince, Church Oppa, and Gyeollie are his nicknames.
– His stage name means 'noble'.
– The members occasionally call him Beomduk because his grandfather wanted to name him that.
– His grandmother wanted to name him Beomjik.
– When he smiles he has dimples.
– The members tease him about his good(?) at freestyle rapping.
-He likes to freestyle rap when practicing with his members.
-He prefers action movies over romance ones.
-These days he prefers dance songs over ballads.
-He can't eat spicy foods.
-He would rather watch a movie than a drama.
– Kogyeol thinks his charming points are his eyes and slim ankles.
– Beef is his favorite food.
– He stated that he is not afraid of anything.
– He enjoys basketball.
– He enjoys reading Manhwa (Korean manga).
– His collarbones are able to hold water (Kuhn approved).
– He likes when girls wear jeans.
– He would like to go bungee jumping with his members.
– He doesn't get angry very easily.
– Kogyeol really likes the group BTOB. (Idol Radio 181213)
– He shares a room with Kuhn in the dorm. (THE SHOW)
– Kogyeol's Ideal Type: A girl with sense of humor, who smiles a lot, and who is not too mature nor too emotional.
Note: Please don't copy-paste the content of this page to other sites/places on the web. Please do respect the time and effort the author put in compiling this profile. If you need/want to use info from our profile, please kindly put a link to this post. Thank you.
Profile Made By ♥LostInTheDream♥
How Much Do You Like Kogyeol?
Do you like Kogyeol? Do you know more facts about him? Feel free to comment down below. 🙂