Kim Guseul Profile & Facts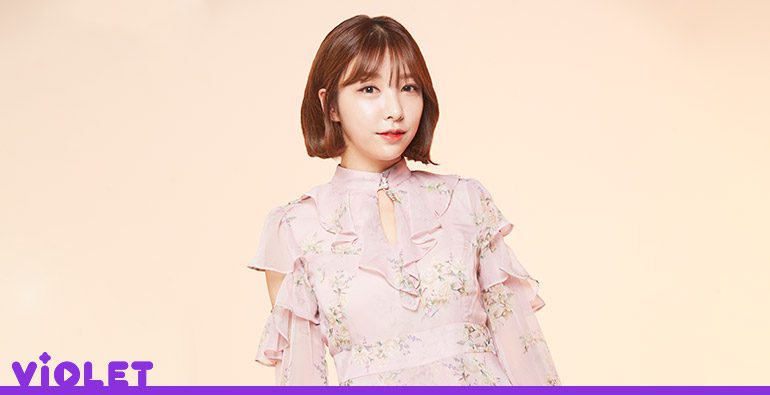 Kim Guseul (김구슬) is a South Korean trot singer, influencer and BJ. She began streaming on 3 December 2017 and made her solo debut on 4 December 2018 with the single 이런 사랑.
Stage Name: Guseul (구슬)
Birth Name: Kim Gu-seul (김구슬)
Birthday: 6 June 1992
Zodiac: Gemini
Birthplace: Seoul, South Korea
Nationality: South Korean
Height: 163 cm (5'4″)
Weight: 47 kg (104 lbs)
Blood Type: N/A
YouTube: 구슬랜드 (contains no contents)
AfreecaTV: 구슬이♥
Kim Guseul Facts:
— She has a younger sister.
— Eyesight: 20/20 (on both eyes).
— Nicknames: Gudangchung (Gu-idiot), GuWorCl (Gu-World Class), Gumuruk (Gu-sulky), Gu-achi (Gu-gangster), Guheuling (Gu-clumsy).
— She whines a lot.
— She tends to drip and drop things.
— She holds her pillow or her doll tight when she sleeps.
— She likes binge watching TV shows.
— Her charming point is her eyesmile.
— Her favorite body parts are her lips and hips.
— She likes all seasons except winter.
— Her favorite colors are red and purple.
— Her favorite foods are tteokbokki and anything with mala sauce. In general, she likes Korean food.
— Her favorite fashion item are small handbags
— Her to-go song at karaoke is "Love Battery" by Hong Jinyoung.
— She's known as Guseul and Guseul-yi on AfreecaTV.
— She's a passionate BJ who enjoys trying various and different contents such as street performance, dance covers and traveling among others.
— She was a contestant of Best of Best and, along with other five fellow contestants, debuted in project girl group VIOLET (where she was the leader) on 1 September 2019. As of 29 September 2019, the project has already ended.
Note: Please don't copy-paste the content of this page to other sites/places on the web. Please do respect the time and effort the author put in compiling this profile. If you need/want to use info from our profile, please kindly put a link to this post. Thanks a lot! 🙂 – Kprofiles.com
profile made by midgehitsthrice
Latest comeback:
Do you like Kim Guseul? Do you know any more facts about her? Feel free to comment down below