Kik5o Profile & Facts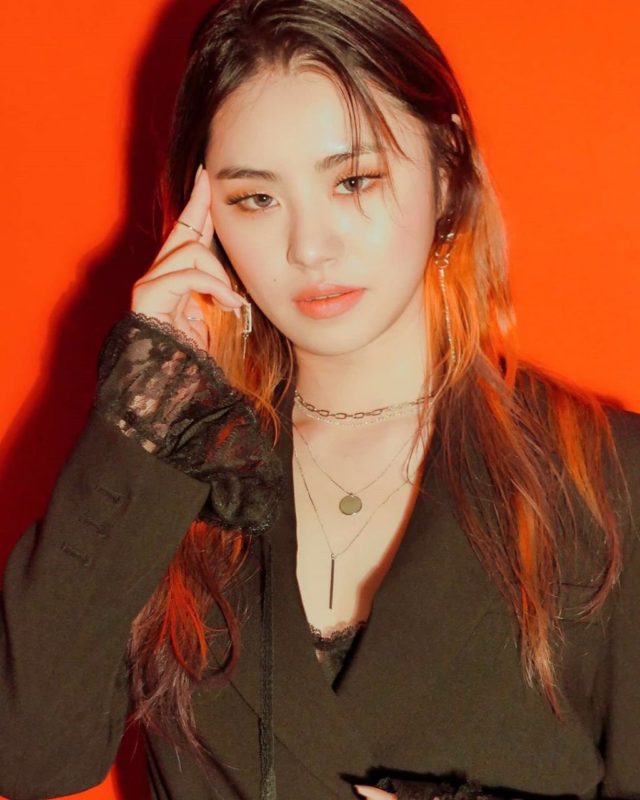 Kik5o (키코) is a South Korean singer under MAINSTREAM. She debuted on October 10, 2020 with the single IN THE DARK.
Stage Name: Kik5o (키코)
Birth Name: Jung Yong (정용)
Birthday: June 11, 1998
Zodiac Sign: Gemini
Height: N/A
Weight: N/A
Blood Type: N/A
Nationality: Korean
Instagram: kik5o
Youtube: 키코의 세계음악여행 (Kik5o's Music Travel)
Kik5o Facts:
— She has a cat named Yaya and lives alone with it
– She sings in English very well, and understands when someone speaks it to her, but can't speak it herself
— When she was in a toy store, she saw a box with "Kiko" on it. She found the name pretty and wanted it to become her stage name but, as she found the spelling boring, she decided to add the number 5 (which would be spelled as the letter O in Korean). As a result, it's "Kikoo"
— She doesn't have a nickname, but would like fans to help her to come up with one
— She started singing at a young age
– She became singer because it was more fun than her other jobs and never got sick of it
— She started writing and composing songs after joining MAINSTREAM
— Rapper and fellow labelmate Lee Youngji is like a mentor to her. They met for the first time when they had the chance to perform together
— She doesn't mind collaborating with anyone, even if they have different music styles
– When she was younger, she wanted to be a novelist
– She has gotten awards for writing, but considers writing lyrics very hard
— A singer that inspires her vocally is Mariah Carey
— She'd like to try acting one day
— She loves lying down
— On her days off, she usually lies down with her cat and eats
— Although she's not a fan of extreme sports, she'd like to try skydiving
— She'd like to travel outside of South Korea and visit Europe
— Three things she can't live without are: cats, AirPods and her favorite food
— Her favorite food is chicken
— She doesn't like canned fruits
– Doesn't have a celebrity crush (Arirang Radio interview 2020)
— She hopes she'll be able to release an EP before the end of 2020
— She was born the same day as Haruka (ex My Darling)
— She also shares a birthday with Ella from ICU and Chic & Idle
Note 1: Please don't copy-paste the content of this page to other sites/places on the web. Please do respect the time and effort the author put in compiling this profile. If you need/want to use info from our profile, please kindly put a link to this post. Thanks a lot! 🙂 – Kprofiles.com
Note 2: There are few to no facts about this artist, so feel free to comment some below.
profile made by midgehitsthrice
(Special thanks to julyrose, geekdiggy for the additional info)
Latest comeback:
Do you like Kik5o? Do you know any more facts about her? Feel free to comment down below.