Kang Ki Doong Profile and Facts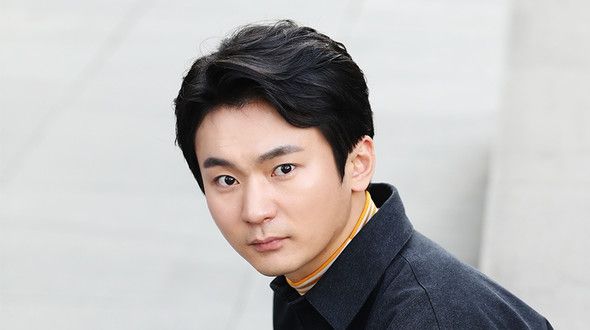 Kang Ki Doong (강기둥) is a South Korean actor and musical actor under Hunus Entertainment. He began his acting career in 2011 in the movie The Cat.
Stage Name/Birth Name: Kang Ki Doong (강기둥)
Birthday: 25 March 1987
Zodiac Sign: Aries
Height: 174 cm (5'9″)
Weight: N/A
Blood Type: N/A
Nationality: South Korean
Instagram: kkddoong
Kang Ki Doong Facts
– He was born in Jeju-do, South Korea.
– Studied at Korea National University of Arts.
– He is close friends with Kim Soo-hyun.
– Posted a Cover of "Falling Slowly" with "It's Okay to Not Be Okay" co-star Park Jin-Joo.
Kang Ki Doong Films
The Cat | 2011 – Rescue Staff #2
Fatal | 2013 – Se-woon
Neverdie Butterfly | 2013 – Jong-soo
Coffee Noir: Black Brown | 2017 – Sung-ho
Guy with Potential for Success (A Diamond in the Rough) | 2019 – Jin-sik
Kang Ki Doong Dramas
The Good Wife | tvN/2016 – Shi-yeon's boyfriend
Love in the Moonlight | KBS2/2016 – Dalbong
Tomorrow With You | tvN/2017 – Kang Ki-Doong
Fight For My Way | KBS2/2017 – Jang Kyung-koo (KBS2)
Prison Playbook | tvN/2017 – Prison Officer Song Gi Dong
About Time | tvN/2018 – Park Woo-jin
Your Honor | 2018 – The Bully with a knife
Romance Is a Bonus Book | tvN/2019 – Park Hoon
Melting Me Softly | tvN/2019 – Ma Don-sik (1999 self)
The King: Eternal Monarch | SBS/2020 – Secretary Kim
It's Okay to Not Be Okay | tvN/2020 – Jo Jae-soo
The Witch's Diner | TVING/2021 – Bae Yoon Ki
Kang Ki Doong Drama Special
Tow Truck | KBS2/2019 – Jo Jung-sam
Note:
In case of errors, inaccuracies or broken links, feel free to inform us and include the corresponding source(s).
Please do not copy and paste the content of this webpage onto other websites or other platforms on the web. If you use the info from our profile, then please kindly include a link to this post.
Thanks a lot!
– Kprofiles.com
Profile by Chan❤.
What is Your Favorite Kang Ki Doong Role
Which is your Kang Ki Doong favorite role? Do you know more facts about him? Feel free to comment below and please include the corresponding source(s). It can help new fans find more info about him. 🙂