Jongseob Profile & Facts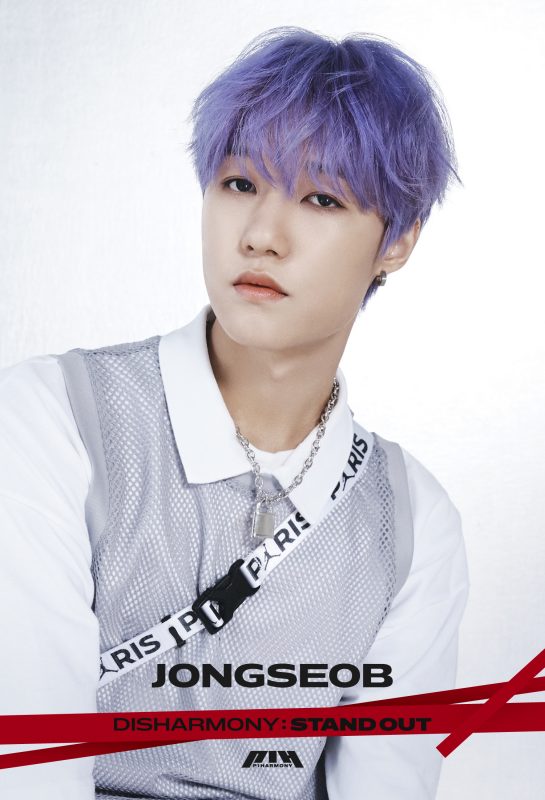 Jongseob (종섭) is a member of the K-Pop boy group P1Harmony that debuted on October 28th, 2020.
Stage Name: Jongseob (종섭)
Birth Name: Kim Jong Seob (김종섭)
Chinese Name: Jin Zhongxie (金仲燮)
Position: Rapper, Dancer, Maknae
Birthday: November 19th, 2005
Zodiac Sign: Scorpio
Height: 177 cm (5'9½")
Weight: –
Blood Type: A
Nationality: Korean
Jongseob Facts:
– In P1Harmony, he was the sixth/last to be revealed as a member.
– He was born in Ilsandong-gu, Goyang, Gyeonggi Province, S. Korea.
– His father, Kim Young-jae, is a founding member of Korea National Contemporary Dance Company. – His mother, Kim Yeon-ju, is a jazz dancer.
– He's an only child.
– His hobbies include playing games, biking, and skateboarding.
– His personality is described as he is realistic but talkative, he's bright and cheerful when you get close to him.
– He wanted to be a singer when he saw B.A.P's 'Warrior' performance on a music show.
– He wants to be with a lot of audiences and be happy, on stage.
– He wants to be remembered as a person who gives strength through music during hard times.
– His most memorable audition song is 'Turn Up The Music' by Chris Brown.
– His favorite phrase is 'keep your head cold, and your heart hot.'
– His life motto is 'head cold, heart hot'.
– His name, Jongseob, means 'a person who lives passionately like a firework and resonates widely in the world'.
– His favorite song currently is 'Cold Blood' by Bruno Major.
– His favorite musician is Penomeco. He even saw him performing in person at FANXY CHILD's concert.
– His favorite movies are 'Les Miserable', 'Harry Potter', and 'Maze Runner'.
– His favorite fashion items/accessories are black jeans and necklaces.
– His favorite facial feature are his eyes (the shape of them).
– He can eat everything, except seaweed. He can't eat it at all.
– He enjoys writing songs.
– He used to be a trainee under YG Entertainment and was a contestant on Treasure Box, but he was eliminated in episode 9.
– He also was a joint winner on Kpop Star 6. He participated as the duo, Boyfriend, with OG School Project's Park Hyunjin.
– His life bucket list is to travel around the world with his family, to perform at year-end award stage, and to learn more genres of music.
– He shares a birthday with LOONA's Gowon and Lovelyz's Sujeong.
– His MBTI type is INTJ, the Architect. It stands for Introverted, iNtuitive, Thinking, Judging.
Note: Please don't copy-paste the content of this page to other sites/places on the web. Please do respect the time and effort the author put in compiling this profile. If you need/want to use info from our profile, please kindly put a link to this post. Thanks a lot! 🙂 – Kprofiles.com
profile made by Audrey7
Do you like Jongseob? Do you know any more facts about him? Feel free to comment down below.