Hyojung (Oh My Girl) Profile and Facts;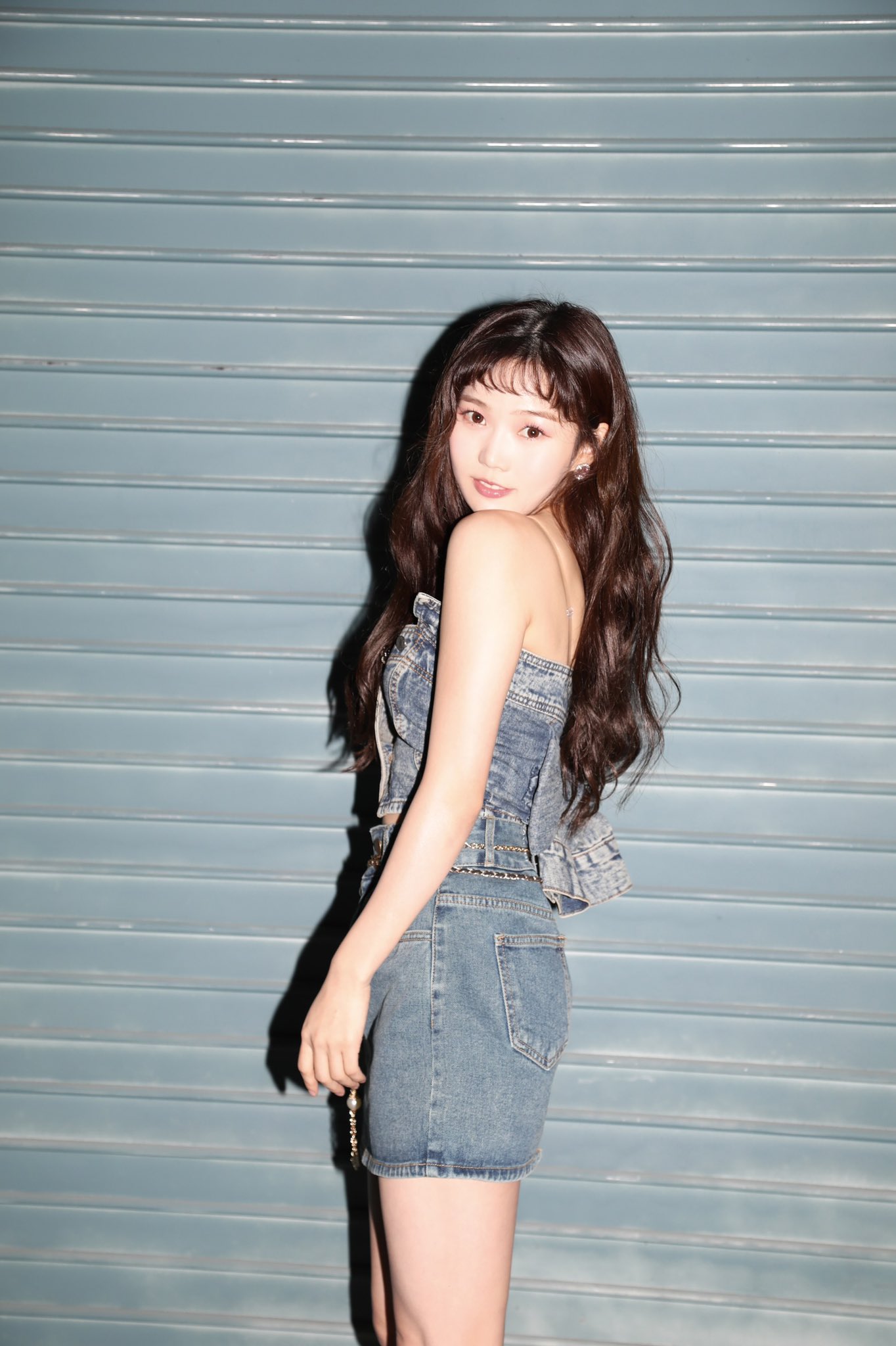 Stage Name: Hyojung (효정)
Birth Name: Choi Hyo-jung (최효정)
Birthday: July 28, 1994
Zodiac Sign: Leo
Birthplace: Yangyang, South Korea
Height: 158 cm (5'2″)
Weight: 42 kg (93 lbs)
Blood Type: AB
Sub-Unit: Oh My Girl Banhana
Instagram: @candyz_hyojung
Youtube: 쩡이언니
Hyojung Facts:
– Hyojung was born in Yangyang, Gangwon, South Korea.
– Hyojung lived in Thailand when she's few weeks old until she was 6. (vLive)
– Hyojung is known for her bright smiles and small figure.
– She is also known as a look-alike of ZE:A's Dongjun.
– Hyojung's hobbies are singing, watching dramas and variety shows.
– Hyojung's nickname is Candy.
– People call Hyojung, Win-Hyo because she winks a lot. ("Pops in Seoul")
– Hyojung's name means to be true. "Hyo" means to learn from, "Jung" means to decide
– She can play the piano.
– Hyojung was a former trainee of Soul Shop Entertainment.
– She only trained for 6 months under WM Entertainment before debuting with OH MY GIRL.
– She placed 1st in WM trainee search
– Before going to sleep, Hyojung always puts on face masks
– Hyojung wants to be known as the "OST Fairy"
– If she could have an animal to represent her, it would be a squirrel
– Her favorite season is autumn
– Hyojung's favorite color is Chartreuse (yellowish-green) and Yellow
– Hyojung says she is a happy, hardworking person who loves to lift up her members' spirits
-A secret about her body is that she has a mole on her stomach
– Hyojung's favorite Oh My Girl song is 'Illusion'
– She shares a room with Mimi and Jiho. (Oh My Girl Miracle Expedition)
– Hyojung says she wakes up Binnie everyday
– Hyojung wants to have the teleportation superpower
– These days, Hyojung enjoys eating egg sandwiches
– Out of all the members, Hyojung changes the most around guys
– Before becoming a singer, she used to want to become a ginseng digger
– Hyojung's favorite song is Oh Yeon Joon's 'Colors of the Wind'
– She had to film her part in the "Liar Liar" MV 5 times because she kept hitting her head on the wall
– She gets scared of Seunghee when she's being serious
– Hyojung describes herself as a "sunflower"
– Hyojung's favorite food is bread
– Hyojung's ideal type: "Someone younger; Someone I can take care of." Among celebrities, she likes actor Joo Won.
Profile made by Sam (thughaotrash)
Note: Please don't copy-paste the content of this page to other sites/places on the web. If you use info from our profile, please kindly put a link to this post. Thanks a lot! 🙂 – Kprofiles.com
Back to: Oh My Girl profile


How much do you like Hyojung?
Do you like Hyojung? Do you know more facts about her? Feel free to comment below. 🙂