Haewon (NMIXX) Profile and Facts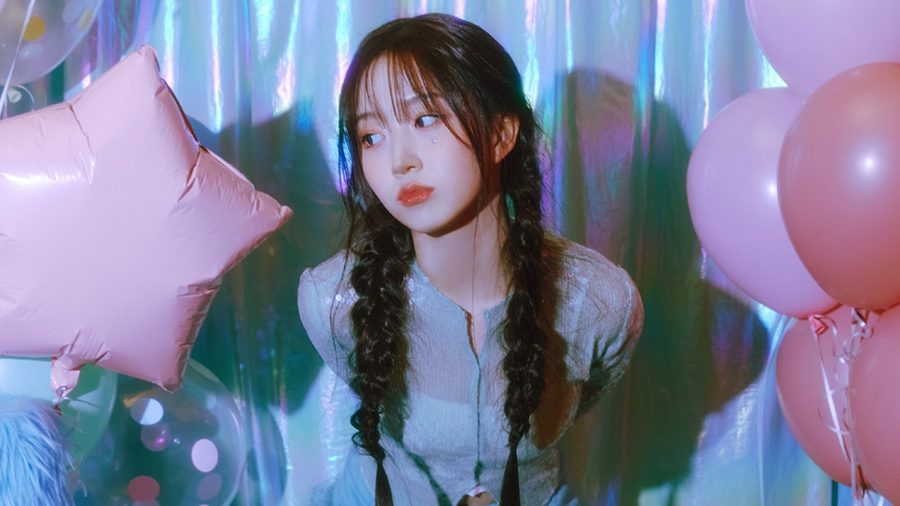 Haewon (해원) is a member of the South Korean girl group NMIXX under JYP Entertainment.
Stage Name: Haewon (해원)
Birth Name: Oh Hae Won (오해원)
Birthday: February 25, 2003
Zodiac Sign: Pisces
Chinese Zodiac Sign: Goat
Height: 162.8 cm (5'4")
Weight: —
Blood Type: O
MBTI Type: ISTP-T (Her previous result was ESTP)
Nationality: Korean
Haewon facts:
– Haewon was born in Incheon, South Korea.
– Family: parents, older sister (born in 1998).
– She attended Incheon Nonhyeon High School.
– Haewon was the 6th member to be revealed on November 4, 2021.
– She can speak Korean, English and Spanish.
– She joined JYP through an audition. In 2017, JYP held an audition, which lasted for three days. And then, she was selected.
– Her training period is over 4 years.
– She first appeared during the JYP Trainee mini-Showcase 2018.
– She also appeared during the JYP Trainee mini-Showcase 2019.
– Haewon has been singing since she was young.
– She has a fanbase since 2018.
– Fans say that she has the same aura as TWICE's Mina; an elegant, feminine, and mature aura.
– She once sang Billie Eilish's 'Bury a Friend' with NiziU's Rima during the JYP Traine mini-Showcase 2019 as well as Naomi Scott's 'Speechless' with her member Lily.
– Haewon doesn't have a particular hobby, but she is good at doing yoga while sleeping. According to Bae, a few minutes after she falls asleep, she poses like a cat. And then when Bae comes back a little later, she poses like an arrow. And every morning, her pillow and blanket are on the floor.
– When she was young, children used to make fun of her name. They call her Oh Baek-won (meaning: five hundred won) because her name is Oh Haewon. (PICK NMIXX ep. 3)
– Her messenger nickname is Oh My HAEWON. (PICK NMIXX ep. 3)
– Since she was five years old, she wanted to become a singer and her older sister influenced her a lot since she is a big K-Pop fan.
– She danced in a family ceremony.
– Haewon hopes that NMIXX can keep going together for a long time, just like TWICE and Girls' Generation. (PICK NMIXX ep. 3)
– She shares a room with Kyujin.
– Her previous roommate was BAE.
made by cmsun
(Special thanks to Alexa Guanlao, salad, Yumi)
Return to NMIXX Members Profile
Note: Please don't copy-paste the content of this page to other sites/places on the web. Please do respect the time and effort the author put in compiling this profile. Thanks a lot! 
 – Kprofiles.com
*Note 2: Haewon updated her MBTI result in January 2023 (Bubble).
*Note 3: Haewon revealed her height is actually 162.8 cm (5'4"). (Source Sept 4, 2023)
How much do you like Haewon?
Do you like Haewon? Do you know more facts about her? Feel free to comment below. 🙂