Guilty Kiss Members Profile and Facts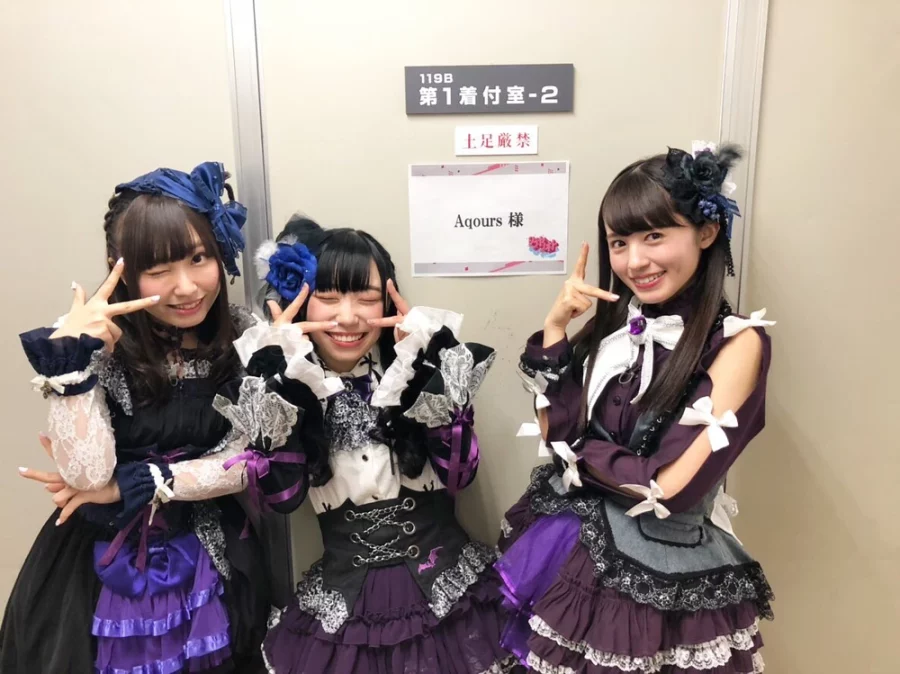 Guilty Kiss is a 3-membered girl group from the Love Live! franchise. They are a sub-unit of Aqours. They debuted on June 8, 2016 with the single "Strawberry Trapper".
They embody a cool western-style concept with a dark image, and usually shorten their name to "Girukisu (ギルキス)" due to their long unit name.
Guilty Kiss Fandom: Familiar
Guilty Kiss Image Colour: Purple
Guilty Kiss Members:
Rikako Aida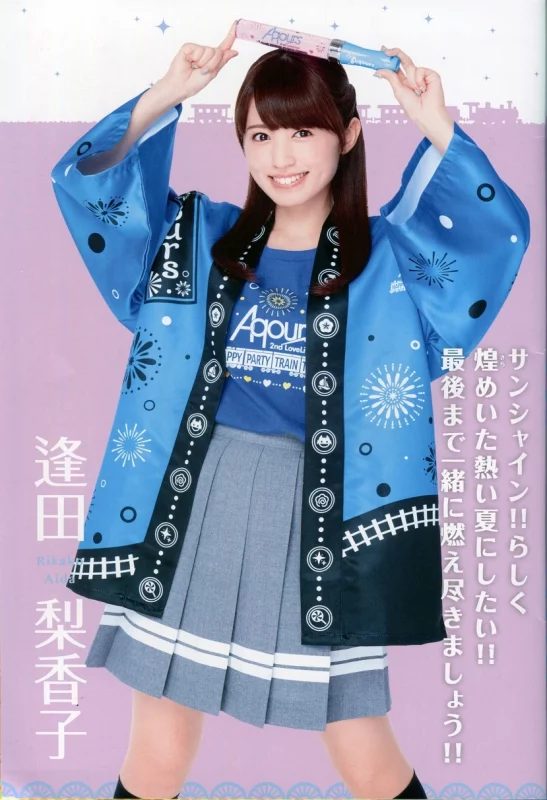 Plays: Riko Sakurauchi
Colour: Sakura Pink
Birthday: August 8, 1992
Zodiac Sign: Leo
Height: 152 cm (5'0″)
Blood Type: O
Twitter: Rikako_Aida
Instagram: aida_rikako_
Rikako Aida Facts:
– She has a dog named Koushi.
– She has liked Sailor Moon since she was a child.
– Her favourite Sailor Scout is Sailor Venus.
– She is an indoor person.
– Her favourite school subjects are arts and crafts, and music.
– She speaks English.
– She plays guitar and is good at table tennis.
– She has taken Judo lessons.
– Her favourite Sanrio character is Cinnamoroll.
– She has visited Los Angeles and South Korea.
– She can read, write and understand English.
Aika Kobayashi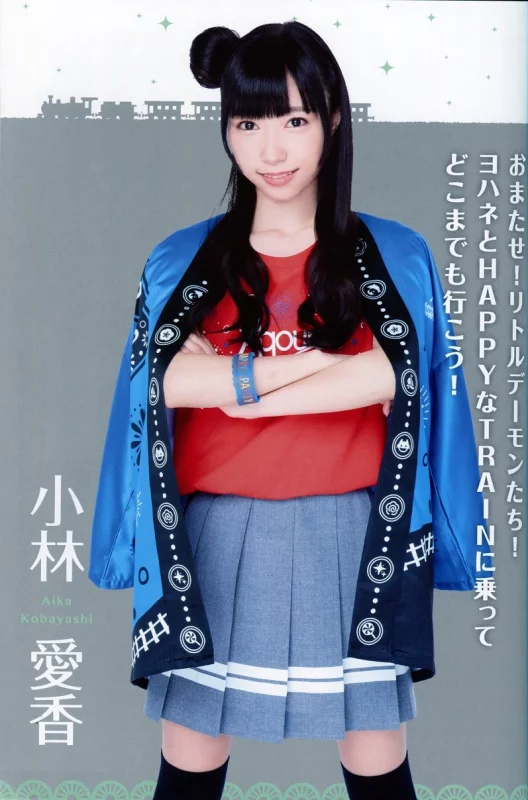 Plays: Yoshiko Tsushima/Yohane
Colour: Grey
Birthday: October 23, 1993
Zodiac Sign: Scorpio
Height: 156 cm (5'1″)
Blood Type: O
Twitter: aikyan_
Instagram: kyanstagram
Aika Kobayashi Facts:
– She is a K-Pop fan and her favourite group is SHINee.
– She has 2 dogs named Chocola and Laela.
– She enjoys photography.
Aina Suzuki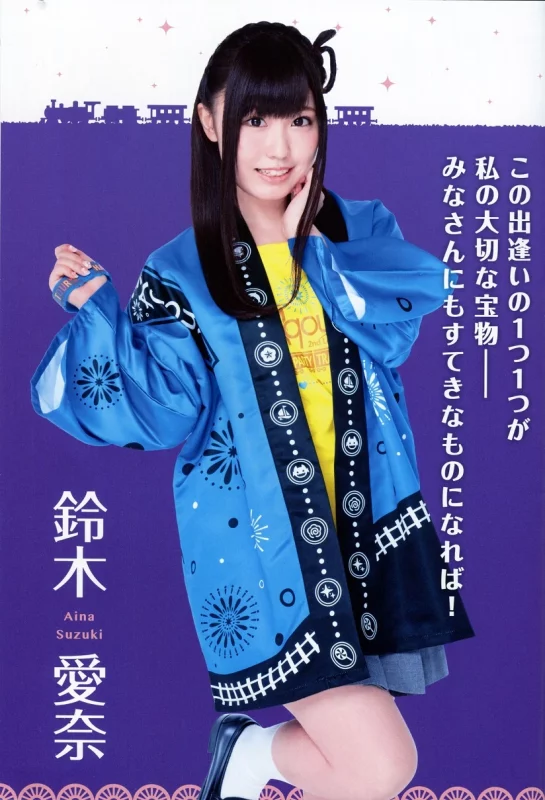 Plays: Mari Ohara
Colour: Purple
Birthday: July 23, 1995
Zodiac Sign: Leo
Height: 147 cm (4'10")
Blood Type: A
Twitter: aina_suzuki723
Instagram: ainasuzuki_info
Website: suzuki_aina
Aina Suzuki Facts:
– She has 2 younger sisters.
– She likes singing, drawing and watching anime.
– Her talents include singing folk songs and English.
– She admires Mizuki Nana.
– She likes games of the fantasy genre.
Note: Please don't copy-paste the content of this page to other sites/places on the web. Please do respect the time and effort the author put in compiling this profile. If you need/want to use info from our profile, please kindly put a link to this post. Thanks a lot! 🙂 – Kprofiles.com
made by cutieyoomei
Who is your Guilty Kiss oshi?
Latest Release:
Who is your Guilty Kiss oshi? Do you know more facts about them? Feel free to comment below. 🙂