Gelindigkeit Profile & Facts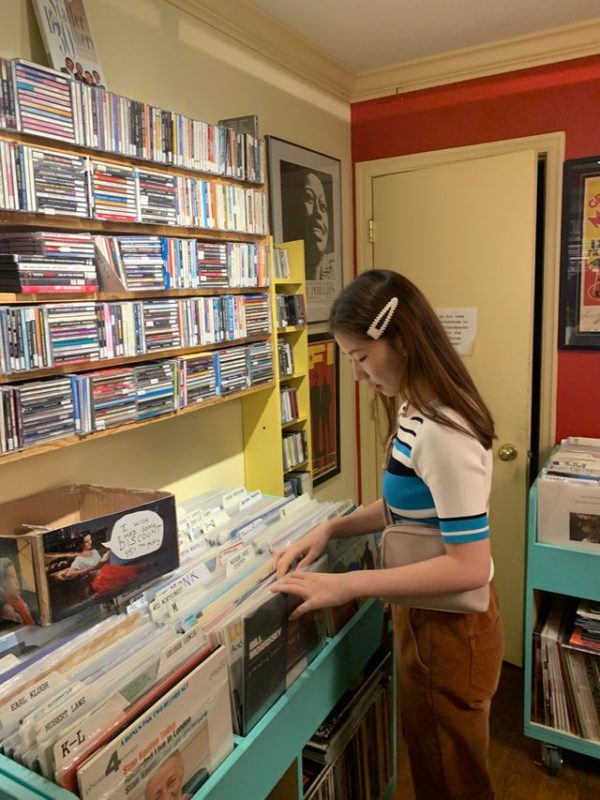 Gelindigkeit (겔린디) is a South Korean fashion and lifestyle YouTuber and influencer living in Canada. She opened her channel on August 23, 2015 and posted her first video, All about living in Canada, on May 9, 2017.
Stage Name: Gelindigkeit (겔린디)
Birth Name: N/A
Birthday: N/A
Zodiac Sign: N/A
Height: N/A
Weight: N/A
Blood Type: N/A
Nationality: Korean-Canadian
Facebook: Gelindigkeit
Twitter: @gelindigkeit
Instagram: @gelindigkeit
YouTube: Gelindigkeit 겔린디
SoundCloud: @Gelindigkeit
StyleShare: 겔린디 Gelindigkeit
Gelindigkeit Facts:
— She was born in Vancouver, Canada.
— Gelindigkeit moved back to South Korea when she was a baby, but lived in Vancouver for a year in kindergarten.
— She returned to South Korea again and lived there until August 2015
— As of 2020, she is back in Vancouver.
— Her mother was an English teacher in South Korea; therefore, she got used to speaking English and knowing the Canadian/American culture
— When Gelindigkeit came back to Canada for the first time, she struggled with the language and forced herself to only watching English-language TV shows and listening to Western artists to improve. Gelindigkeit also made friends there, which helped her English getting better.
— She took about a year learning English and is still improving her knowledge on the language.
— Gelindigkeit first knew K-Pop due to having lived in South Korea for a long time. She knew about the genre and it being a thing there even before it became global
— She's a fan of SHinee and NCT.
— Her bias in NCT is Mark. She likes him because of his work ethics in the midst of his packed schedule. He motivates her to work harder
— She has a dog.
— Her MBTI personality type is INFJ.
— Her mother used to live in Canada when Gelindigkeit was about her age and graduated there. She also didn't want her daughter to struggle in Korean education system.
— All of her mother's families live in Canada as well.
— When Gelindigkeit told her parents she started a YouTube channel, they only reacted with something in the lines of "oh, okay".
— Gelindigkeit sometimes regrets opening her YouTube channel, but not thinking as she shouldn't do so. Rather due to the increasing responsibilities Gelindigkeit has to deal with to the point that she burns out sometimes. Therefore, she doesn't regret it that much.
— She uses a Kodak GOLD 200, a Riva Zoom 105EX and a Rolleiflex SL35 M to film her videos.
— Gelindigkeit usually spends an hour drawing, but it mostly depends on the subject. This is the way she relieves stress.
— She's not the kind of person who shares her feelings with others whenever she's stressed
— Gelindigkeit has mixed feelings about being recognized in public. She's happy whenever someone recognizes her when ready, but more uncomfortable when she gets recognized while not being ready or spending time with her family
— She advises new YouTubers to keep working hard, put effort in their contents regardless of views, likes and numbers in general, and most important, be passionate.
— She believes that the more someone is passionate, the more inspiration and ideas they'll have.
— When someone says "I saw you at [place] today" without saying "hi", she feels it scares her.
— Since opening her YouTube channel, she feels that her actions and words have a bigger impact to other people.
— Gelindigkeit thinks that being a YouTuber is kind of a real friend detector where she can see who actually cares for her and who doesn't.
— Her favorite Korean snacks are Couque d'Asse, Indian Bap, Gyeran Gwaja, Jolly Pong, Banana Kik and Maigumi.
— If Gelindigkeit could dye her hair like any idol, she'd pick blonde or red.
— Apart from SHINee and NCT's music, she also likes "Remember" by Katie, "Highest in the Room" by Travis Scott, "Kiss Me" and "Neon" by DPR LIVE, "Apesh*t" by The Carters, "No Tears Left to Cry" by Ariana Grande and "Fiesta" by IZ*ONE.
Note: Please don't copy-paste the content of this page to other sites/places on the web. Please do respect the time and effort the author put in compiling this profile. If you need/want to use info from our profile, please kindly put a link to this post. Thanks a lot! 🙂 – Kprofiles.com
profile made by midgehitsthrice
Do you like Gelindigkeit?
Do you like Gelindigkeit? Do you know any more facts about her? Feel free to comment down below. 🙂