Donghyun (AB6IX) Profile and Facts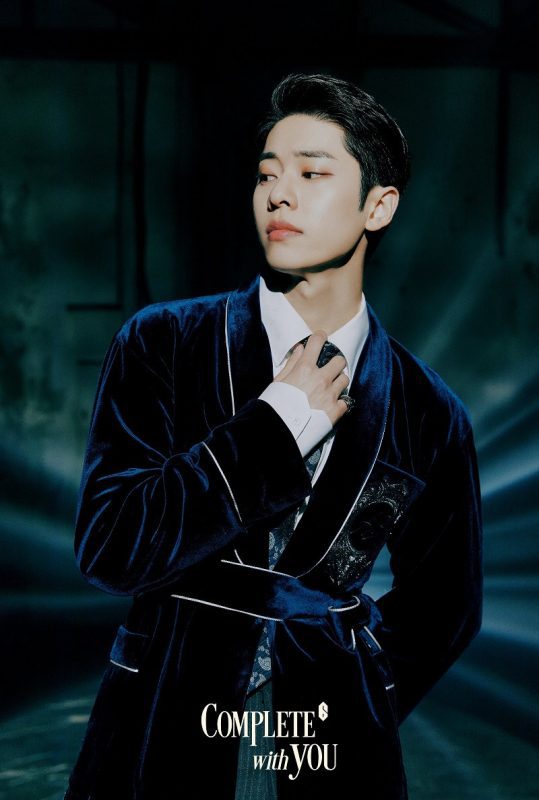 Donghyun (동현) is a member of the boy group AB6IX who debuted on May 22, 2019 under Brand New Music.
Stage Name: Donghyun (동현)
Birth Name: Kim Dong Hyun (김동현)
Chinese Name: Jin Dongxian (金東賢)
Position: Lead Vocalist, Visual
Birthday: September 17, 1998
Zodiac Sign: Virgo
Height: 180 cm (5'11")
Weight: 69 kg (152 lbs)
Blood Type: O
MBTI Type: INFJ
Donghyun Facts:
-His hometown is Daejeon, South Korea.
-His family consists of his mother, father, fraternal twin brother, an older brother, and an older sister.
–He said his twin brother has an opposite personality compared to his.
-He attended Daejeon Geulkkot Middle School, and Namdaejeon High School.
-He attended Global Cyber University with Youngmin.
-His representative color is gray.
-He likes to watch movies, listen to music, and walk around the Han River.
-His favorite season is Autumn.
-His favorite flowers are roses.
-He trained for 1.5 years prior to joining Produce101.
-Blue crab soup is his favorite food.
-He does not like mushrooms.
-He used to train at JYP Entertainment.
-He likes exploring different places.
-His specialties are composing songs and playing the guitar.
-He has two guitars.
-One of his guitars is named "Remy", the other is named "Little Donghyun,".
-He is a huge fan of Seventeen, and they are the first male idol group whom he ever liked.
-He knows all of Seventeen's cheoreographies.
-He prefers calling over texting.
-Soccer is his favorite sport.
-He likes cold noodles better than spicy noodles.
-He is close friends with WEi member Donghan.
-He participated on Produce 101 (season 2)
-He rooms by himself in the dorm.
-His ideal type is someone who enjoys talking to him and someone who has the same hobbies as him.
-The member he is closest with is Woong, because they are both from Daejeon.
-He is saved in Youngmin's phone as "Dongdongyi".
-He prefers seafood soup noodles over black bean noodles.
-He dips sweet and sour pork into sauce.
-He puts his right shoe on before his left shoe.
-If he could have any superpower, it would be teleportation.
-While sleeping, he just lies at his side.
-He loves soybean paste and kimchi stew.
-He is good at cooking fried kimchi, garlic shrimp, and pork.
-He acted in the interactive Korean drama "Convenience Store Fling".
-He used to have ants as pets.
– He shares a birthday with Cravity's Minhee, Maka Maka's EunB, and GOT7's Youngjae.
Note: Please don't copy-paste the content of this page to other sites/places on the web. If you use info from our profile, please kindly put a link to this post. Thanks a lot! 🙂 – Kprofiles.com
Made by: DaehyeonsQueen
(Special thanks to: Heather1310, shasha64hk, wonyoungsgf)
How much do you like Donghyun?
Do you like Donghyun? Do you know more facts about him? Feel free to comment below. 🙂