DAILY Members Profile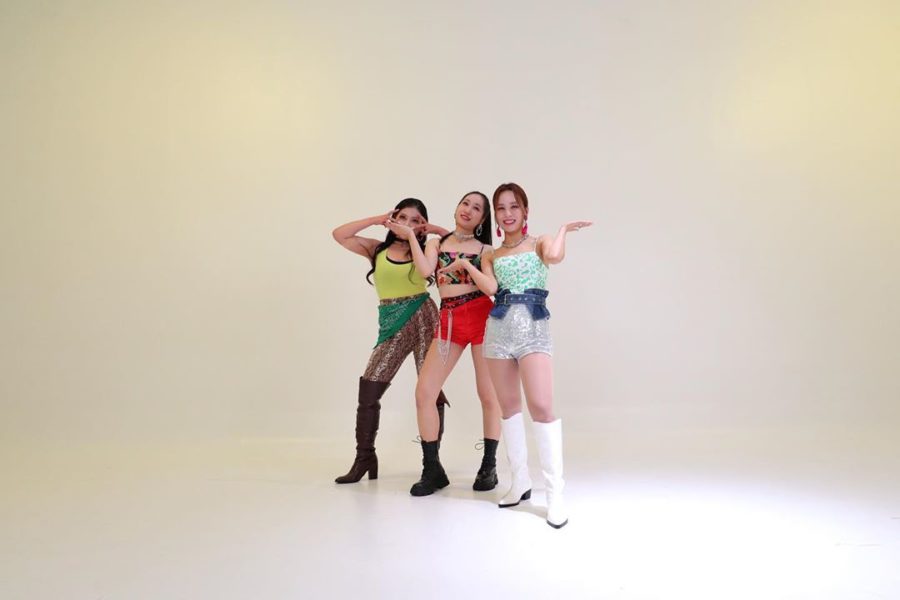 DAILY (데일리) was an upcoming girl group under Sol Entertainment whose last line-up consisted of two members: Chaemin and Sieun. They were supposed to debut in 2021 but, also due to multiple line-up changes, that never happened and they disbanded instead
DAILY Fandom Name: —
DAILY Official Colors: —
DAILY Official Accounts:
Website: www.solent.co.kr (company)
Instagram: daily_official_solent
YouTube: girlgroup DAILY official
Members Profiles:
Chaemin


Stage Name: Chaemin (채민)
Birth Name: Kim Ji-yeon (김지연)
English Name: Tracy Kim
Position: N/A
Birthday: January 1
Zodiac Sign: Capricorn
Height: N/A
Weight: N/A
Blood Type: N/A
Nationality: Korean
Instagram: tracy_.kim
Chaemin Facts:
— She's also a dancer at 4X4 Studio with A Entertainment trainee Myeonggyeong
— She has a cat and a dog
— She shares the same birth name as Lovelyz' Kei, WJSN's Bona and SG Girls' (formerly ALPHA RAY) Jiyeon
— She's the group's "all rounder" entertainer
— She joined NES Girls (using the stage name Yeony) as of March 2021, but left shortly after
Sieun


Stage Name: Sieun (시은)
Birth Name: Si-eun (시은)
Position: N/A
Birthday: N/A
Zodiac Sign: N/A
Height: N/A
Weight: N/A
Blood Type: N/A
Nationality: Korean
Instagram: sinnny_703
YouTube: 댄싱머싄
Sieun Facts:
— She has a YouTube channel where she posts dance covers
Former Members:
ROA


Stage Name: ROA (로아)
Birth Name: Ji-eun (지은)
Position: N/A
Birthday: October 6, 1994
Zodiac Sign: Libra
Height: 156 cm (5'1″)
Weight: N/A
Blood Type: B
Nationality: Korean
Instagram: roa._.official / _jieun_k (private)
YouTube: 로아 ROA
Roa Facts:
— She's also a solo artist. She debuted on June 1, 2020 with the single I Know
— She has a YouTube channel where she posts vlogs and covers among other contents
— She was under Corazon Entertainment but left a few months after her solo debut to join DAILY
— She was born the same day as MONSTA X's Joohoney
— She also shares a birthday with IZ*ONE's Hitomi
— She left the group in late 2020 for unknown reasons. It's likely that she's back to focusing on a solo career
Nalin


Stage Name: Nalin (나린)
Birth Name: Seo Dong-mi (서동미)
Position: N/A
Birthday: N/A
Zodiac Sign: N/A
Height: N/A
Weight: N/A
Blood Type: N/A
Nationality: Korean
Instagram: has since been deleted
Nalin Facts:
— She left the group in late 2020 for unknown reasons
Myolin


Stage Name: Myolin (묘린)
Birth Name: Seo Seung-hyeon (서승현)
Position: N/A
Birthday: December 13, 1998
Zodiac Sign: Sagittarius
Height: 165 cm (5'5″)
Weight: 48 kg (106 lbs)
Blood Type: N/A
Nationality: Korean
Instagram: noffacu_life / ju__i_ (modeling) / ju_i.artist (fashion design) / @sh_first
YouTube: NOFFACU LIFE [Ju_愛]
Naver Blog: noffacu_life
Myolin Facts:
— She can play the guitar
— She's also a fashion designer and a model
— She has a YouTube channel where she posts vlog and sometimes some reactions as well
— She left the group in late 2020 for unknown reasons
— Her hobby is fashion.
— As of late 2020/early 2021, she was announced as a new member of HOLICS, but left in February 2021
Sia


Stage Name: Sia (시아)
Birth Name: Yoo Song-yi (유송이)
Position: Leader, Main Dancer
Birthday: N/A
Zodiac Sign: N/A
Height: N/A
Weight: N/A
Blood Type: N/A
Nationality: Korean
Instagram: _so_oing_
Sia Facts:
— She left the group as of early 2021 for unknown reasons
— She's now a member of NES Girls under her birth name Songyi
Note 1: Please don't copy-paste the content of this page to other sites/places on the web. Please do respect the time and effort the author put in compiling this profile. If you need/want to use info from our profile, please kindly put a link to this post. Thanks a lot! 🙂 – Kprofiles.com
Note 2: There are few to no facts about this group, so I apologize in advance if this profile almost looks empty.
profile made by midgehitsthrice
(Special thanks to Lianne Baede)

Who is your DAILY bias? Do you know any more facts about them? Feel free to comment down below.