Chanya McClory Profile and Facts;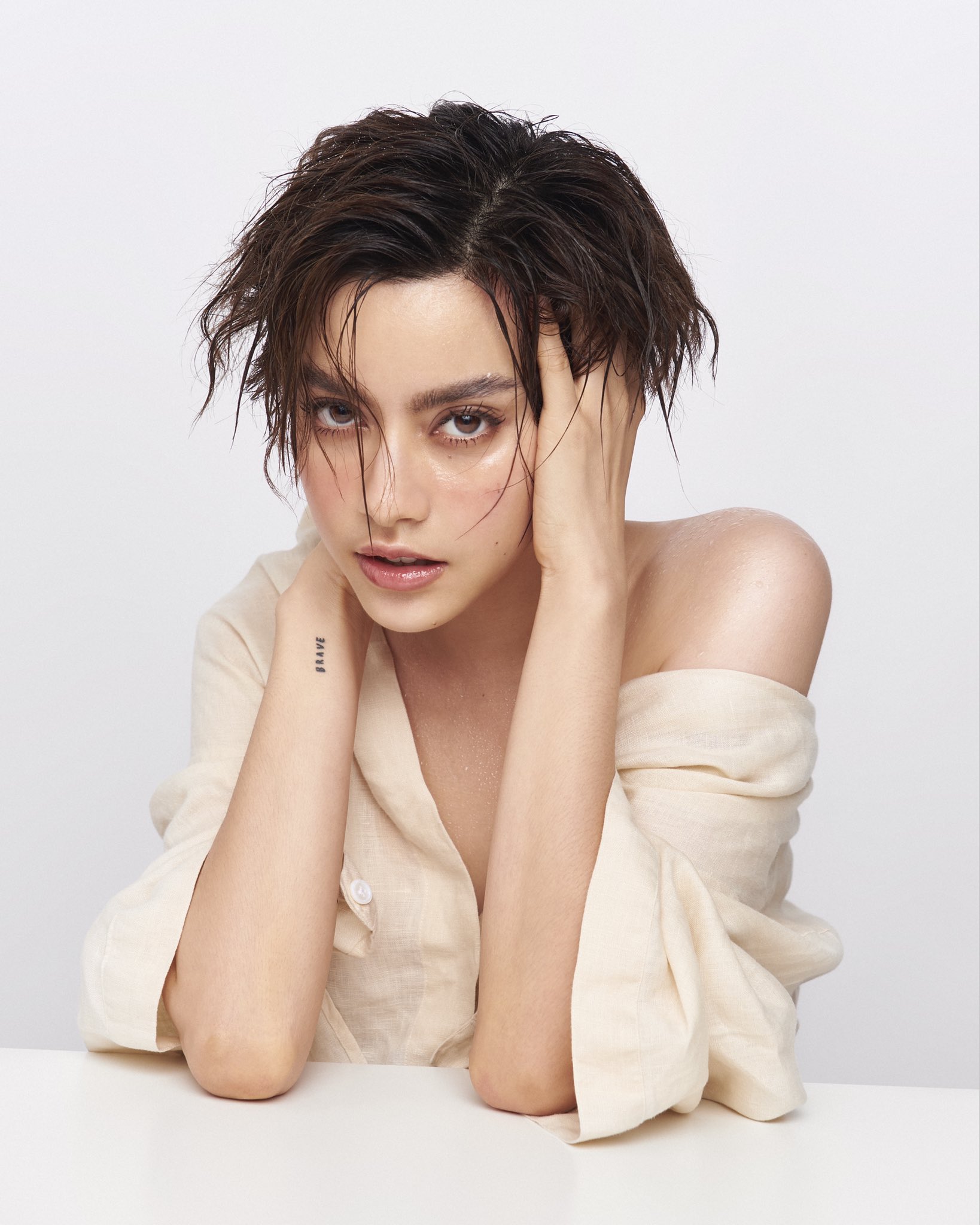 Chanya McClory (ชัญญา แม็คคลอรี่ย์) is an independent Thai actress of mixed Thai/British/Chinese origin.
Stage Name: Chanya McClory (ชัญญา แม็คคลอรี่ย์)
Birth Name: Nink Chanya McClory (นิ้ง ชัญญา แม็คคลอรี่ย์)
Other Name: Nink Chanya Sawatwichaikul (นิ้ง ชัญญา สวัสดิวิชัยกุล)
Birthday: November 25, 1994
Zodiac Sign: Sagittarius
Height: 170 cm (5'7″)
Weight: 53 kg (116 lbs)
Blood Type: –
Facebook: chanyamcclory
Twitter: @chanyamcclory
Instagram: @chanyamcclory
Youtube: Chanya McClory
TikTok: @chanyamcclory
Chanya McClory Facts:
– She was born in Thailand.
– She's the daughter of director Chanchai Sawatwichaikul and actress Monica McClory.
– She has an older brother; music teacher, pianist and composer Nutchanon Sawatwichaikul.
– She's of mixed Thai/British/Chinese ethnicity.
– Education: Rangsit University International College.
– Her Chinese zodiac sign is Dog.
– Her Thai zodiac sign is Scorpio.
– She speaks Thai and English.
– She became interested in acting through her parents.
– She's very emotional and often cries while watching sad movies.
– She's a person who loves having fun.
– She's skilled in skate boarding and gun shooting.
– She's a very good photographer.
– She's very self-motivated.
– She along with her brother own coffee bar "Depassion Coffee".
– She was discovered while working at a store in Bangkok.
– She got ear piercings.
– She had her acting debut in 2015/2016.
– In August 2020 she was diagnosed with brain tumor and underwent a successful surgery.
– She once shared: 'Actors have a duty to create a life for us. We have the right to love or hate a character. But don't be too harsh until you think badly of the actors'.
Chanya McClory Movies:
A Scripted Life | 2020 – Herself, also Director (Documentary)
Chanya McClory Drama Series:
Bad Guys | True4U / TBA – TBA
Girl From Nowhere 2 (เด็กใหม่ ซีซัน 2) | GMM 25, Netflix / 2021 – Yuri
I'm Tee, Me Too (คนละทีเดียวกัน) | GMM 25 / 2020 – Ink (Guest)
Pen Tor Uncensored (เป็นต่อ Uncensored) | GMM One, LINE TV / 2020 – Ploy
The Stranded (เคว้ง) | GMM One, Netflix / 2019 – Nahm
The Deadline (เดอะเดดไลน์) | LINE TV / 2018 – Aey
Duang Jai Pisuth (ดวงใจพิสุทธิ์) | Channel 3 / 2016 – Grownup Pookkie
LOL (แอลโอแอล ชีวิตคิดบวก) | True4U / 2015 – N/A (Guest)
Chanya McClory Awards:
2020 24th Asian Television Awards | Best Leading Female Performance in a Digital Series ("The Deadline")
made by  –ˏˋ Min Ailin ˊˎ–
Note: Please don't copy-paste the content of this page to other sites/places on the web. Please do respect the time and effort the author put in compiling this profile. If you need/use info from our profile, please kindly put a link to this post. Thanks a lot! 
 – Kprofiles.com
Do you like Chanya McClory ?
Do you like Chanya McClory? Do you know more facts about her? Feel free to comment below!