Blue Punch (Rocket Punch) Album Info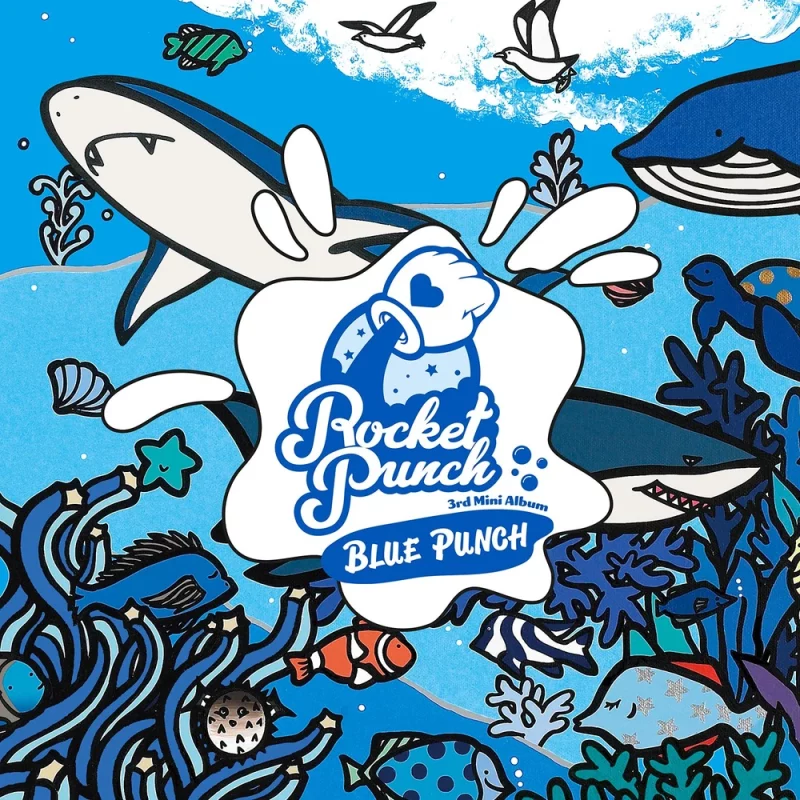 Blue Punch is the 3rd mini album by Rocket Punch. It was released on August 4, 2020 with "Juicy" serving as the title track.
Artist: Rocket Punch
Released: August 4, 2020
Type: Mini Album
Recorded: 2020
Length: 17:42
Genre: Pop
Label: Woollim Entertainment
Distributor: Kakao M
Tracklist:
1. Blue Punch – 1:04
2. Juicy – 3:19
3. Summer Punch! – 3:15
4. One Summer Night (여름밤) – 3:18
5. Twinkle Star – 3:40
6. The The – 3:06
Video Links:
Juicy MV
Juicy Choreography Ver
Juicy MV Teaser
Highlight Medley
Suyun Concept Film
Yeonhee Concept Film
Yunkyoung Concept Film
Sohee Concept Film
Juri Concept Film
Dahyun Concept Film
Juicy Dance Practice
Juicy Special Choreography
Twinkle Star Special Choreography
The The Special Choreography
made by cutieyoomei
Which song from Blue Punch is your favourite?
See Also: Rocket Punch Members Profile