Abyssmare Members Profile and Facts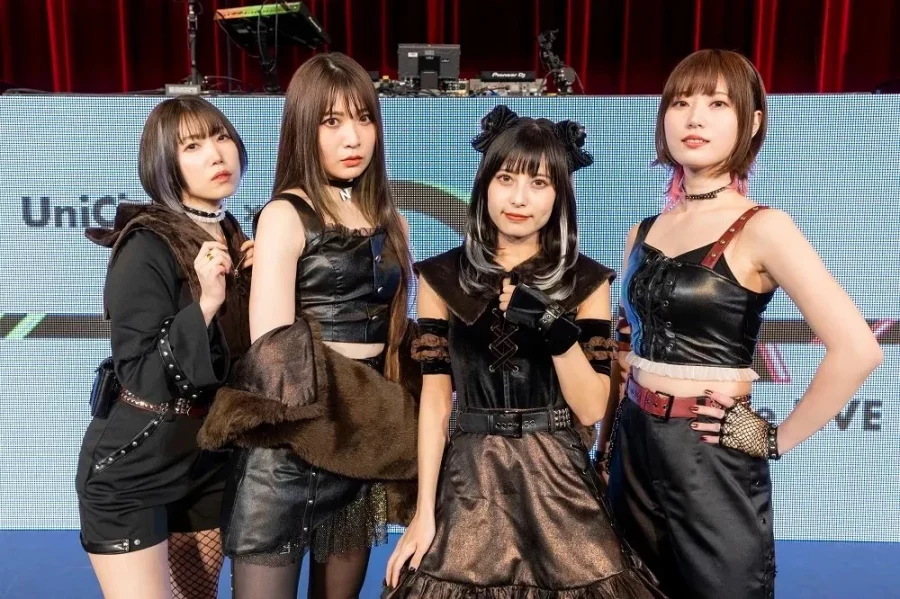 Abyssmare is a 4-member female DJ group in the Dig Delight Direct Drive DJ/D4DJ franchise. The group consists of Neo (voiced by May'n), Sophia (voiced by Aisaka Yuka), Elsie (voiced by Sumi Tomomi Jiena) and Weronika (voiced by Yamada Misuzu). They debuted in 2022 with the release of their song "Get into the Abyssmare".
Abyssmare Members Profile:
May'n


Plays: Neo
Position: Vocalist
Birthday: October 21, 1989
Zodiac: Libra
Height: 163 cm (5'4″)
Weight: –
Blood Type: O
Instagram: mayn1021
Twitter: mayn_tw
Blog: mayn-blog
Website: mayn.jp
May'n Facts:
– She has a cat named Muu.
– In 2010, she became the first female singer affiliated with Horipro in 30 years to perform a sold-out concert at the Budokan.
– She performs the main themes for anime shows often. She sang the opening of Shrangri-la, ISEKAI Shoukudou and Taboo Tattoo, as well as many more.
Aisaka Yuka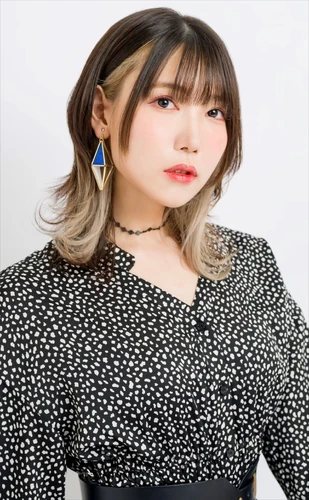 Plays: Sophia
Positions: DJ
Birthday: September 5, 1990
Zodiac: Virgo
Height: 160 cm (5'3″)
Weight: –
Blood Type: A
Twitter: yuuka_aisaka
Instagram: yuuka_aisaka
Website (Agency): y_aisaka.html
Aisaka Yuka Facts:
– She trained in traditional Japanese dance.
– She enjoys music, small animals, ramen, sushi and shrimp chili.
– She likes to play badminton.
– She first became interested in anime after watching Cardcaptor Sakura.
Sumi Tomomi Jiena


Plays: Elsie
Positions: Chorus, Performer
Birthday: September 5, 1994
Zodiac: Virgo
Height: 151 cm (5'0″)
Weight: –
Blood Type: B
Twitter: jiena_gaim
Instagram: jiena_official
Website (Agency): sumi
Blog: jiena95
Sumi Tomomi Jiena Facts:
– She debuted as a member of "Kamen Rider GIRLS" in 2013.
– She is qualified to assist in teaching English at the elementary school level.
Yamada Misuzu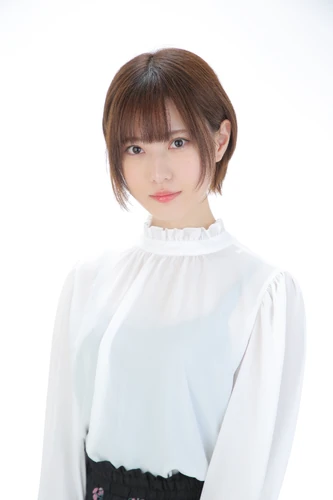 Plays: Weronika
Positions: Performer, Background Vocals
Birthday: June 10
Zodiac: Gemini
Height: 164 cm (5'5″)
Weight: –
Blood Type: A
Twitter: misuzu_610
Website (Agency): talent_yamada.html
Yamada Misuzu Facts:
– Her special skills include origami, kendama and playing hand games.
– When she was in high school, she was a member of the broadcasting and archery clubs.
Note: Please don't copy-paste the content of this page to other sites/places on the web. Please do respect the time and effort the author put in compiling this profile. If you need/want to use info from our profile, please kindly put a link to this post. Thanks a lot! 🙂 – Kprofiles.com
made by cutieyoomei
Who is your Abyssmare oshi?
Latest Release:
Who is your Abyssmare bias? Do you know more facts about them? Feel free to comment below. 🙂