tlinh Profile and Facts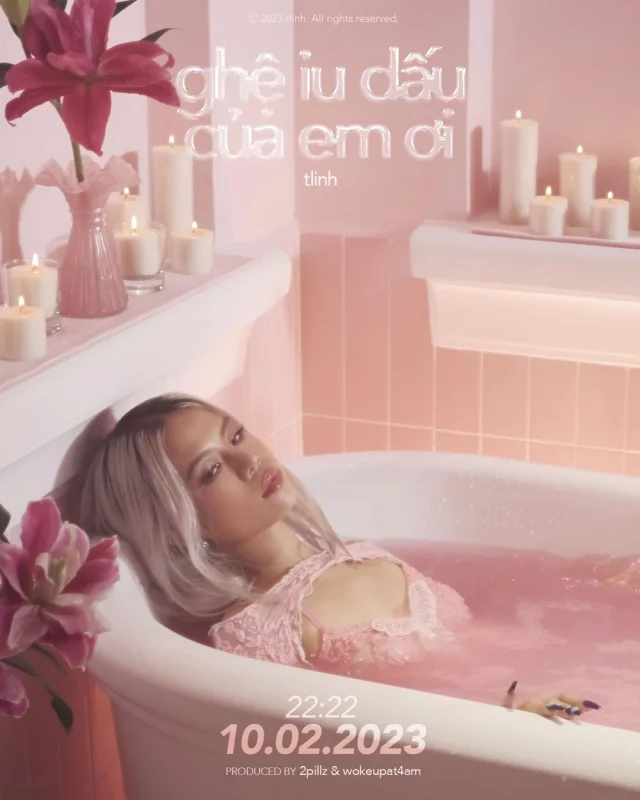 tlinh is a Vietnamese independent singer and rapper. She debuted on March 24, 2020 with "Thích Quá Rùi Nà".
Stage Name: tlinh
Birth Name: Nguyễn Thảo Linh
Birthday: October 7, 2000
Zodiac Sign: Libra
Instagram: lf.tlinh
Facebook (official): tlinh (Official) / tlinhng0710 (Personal)
SoundCloud: tlinhww
YouTube: tlinh
tlinh Facts:
– tlinh was born in Hanoi, Vietnam.
– She attended high school at Marie Curie High School and Hanoi Amsterdam High School. She graduated in 2018.
– tlinh began studying at the Faculty of Medicine and Pharmacy at the Vietnam National University in Hanoi. However, she dropped out in 2020 in order to pursue a career in music.
– Some artists that inspire her are Beyoncé, Rihanna, Lana Del Rey, Ariana Grande, Rosalía, Doja Cat, and especially Kali Uchis.
– tlinh starting composing her own music in 2018.
– She has also composed for GREY D, Trungng and MCK.
– tlinh has written songs for TGSN and R.I.C.
– Ever since she was seven, she has idolized Lady Gaga and SpaceSpeakers Group artists.
– She was on season 1 of The Voice Kids of Vietnam, Ngôi sao Việt in 2014, season 1 of Rap Việt, and Sàn Đấu Vũ Đạo in 2020.
– She is a member of the Hanoi-based dance crew Last Fire Crew.
– She is a former member of S.U.D Crew.
made by cutieyoomei
Latest Release: