Rora (BABYMONSTER) Profile and Facts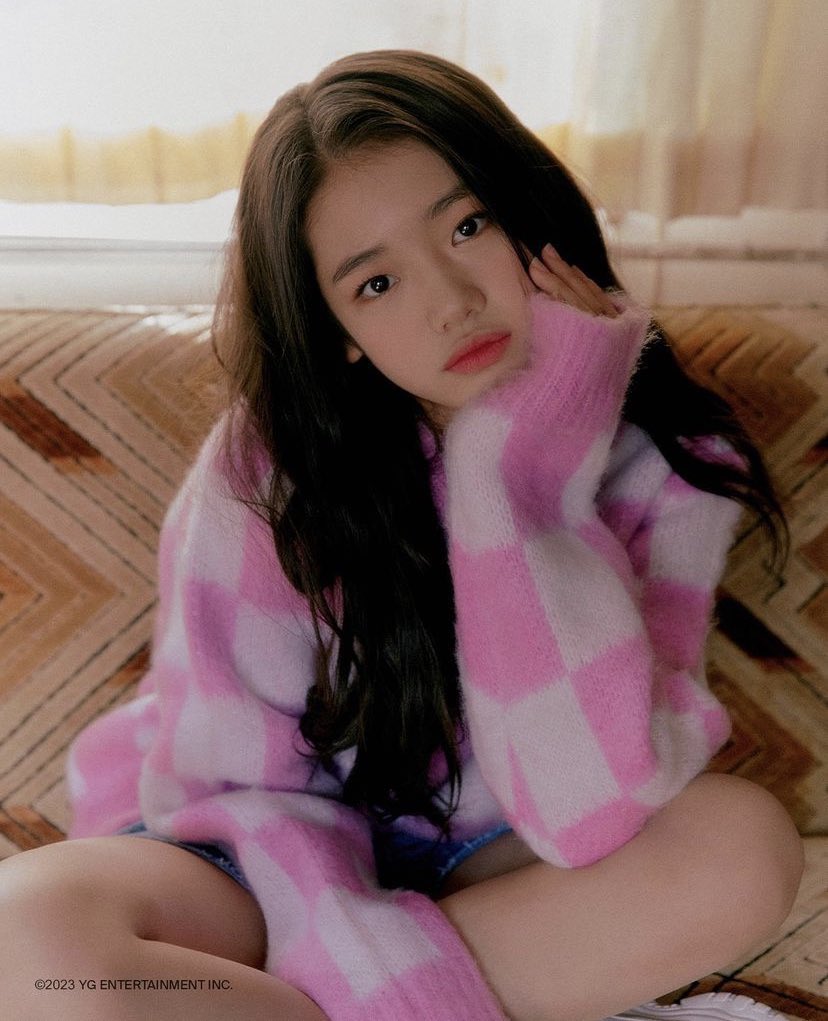 Rora (로라) is part of the seven-member girl group BABYMONSTER under YG Entertainment.
Stage Name: Rora (로라)
Birth Name: Lee Dain (이다인)
Birthday: August 14, 2008
Position: Vocalist, Dancer
Zodiac Sign: Leo
Height: —
Weight: —
Blood Type: —
Nationality: Korean
Representative Emoji: 🐼 (?)
Rora Facts:
– She was born in Gangneun-si, Ganwon-do, South Korea.
– Rora has no siblings.
– She was a child model.
– Her Chinese name is 李茶仁 (Li Charen).
– Her stage name comes from the word 'aurora'. Yang Hyun-Suk gave her the stage name 'Rora' because he felt like she could become an artist that shines bright like an aurora if we develop the beauty she has in her.
– Since she is still very young, she lives at her home with her family, and not in the YG dorms.
– She independently spends two hours on a bus after school daily to get to YG, showing how determined she is.
– She was part of the kid girl group U.SSO Girl under the name U.ha.
– Rora worked with NEWJEANS' Hyein in U.SSO Girl and they remain friends..
– She was the fifth member officially revealed, on January 30, 2023.
– She works to shine bright and be authentic.
– According to their dance trainer, Leejung, Rora is the one has improved the most since she started training.
– She plays the piano.
– She was part of the Korean cooking show Man vs Child Korea in 2018.
– She's been training since mid-2018.
– She auditioned with 'Roller Coaster' by CHUNGHA.
– She only learnt how to properly dance after she got in YG. According to her dance instructor, she's one of the trainees that has improved the most in the past 2 years.
– YG Ent. posted her first performance video on January 29, 2023. It gained 9.7 million views within a week.
– Before fellow member Chiquita joined, she was the maknae (youngest) between her training team.
– She speaks English, Korean, as well as some Chinese.
– Her favorite colors are black, white, and light purple.
– Rora loves cats.
– She was a part of The 12th Yulgok Student Music Festival.
Profile by kpop.loveeee7
Related:
BABYMONSTER Profile
Do you like Rora? Do you know more about her? Feel free to comment below. 🙂