Mimi (Oh My Girl) Profile and Facts;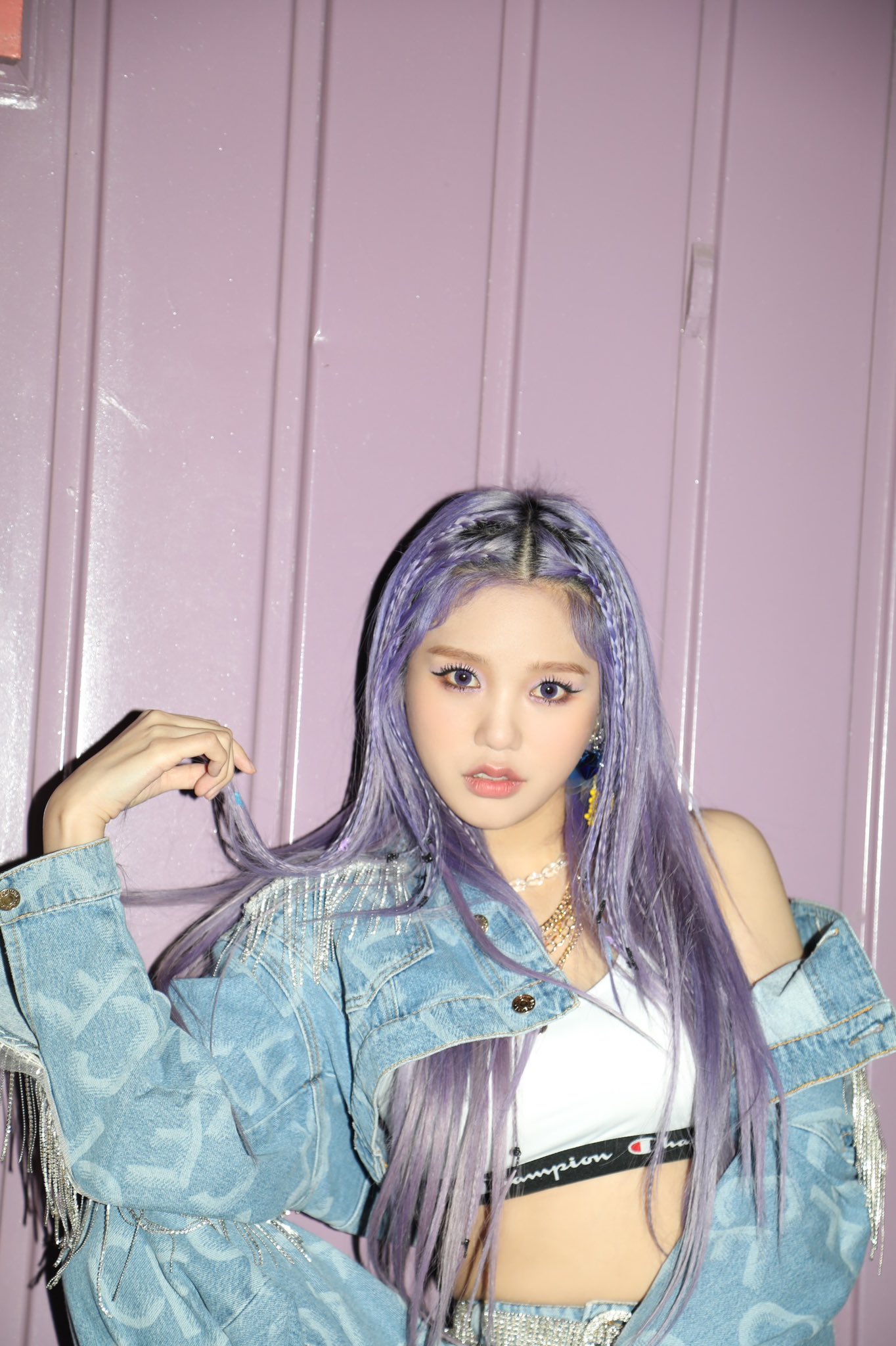 Stage Name: Mimi (미미)
Birth Name: Kim Mihyun (김미현)
Birthday: May 1, 1995
Zodiac Sign: Taurus
Birthplace: Jeju, South Korea
Height: 163 cm (5'4″)
Weight: 47 kg (104 lbs)
Blood Type: AB
Youtube: 밈PD / [__-_____-_]mmmii
Mimi Facts:
– Mimi was born in Jeju Island, South Korea.
– Her spirit animal is a bear.
– Mimi is Oh My Girl's only rapper
– She is known for her husky voice.
– People say she looks like Apink's Jung Eunji.
– She has been a trainee since 2013, and the first person she met was Jiho.
– Mimi's hobby is listening to music.
– On off days, she usually reads, goes walking or goes shopping
– She likes the song "Let it Be" by The Beatles
– If Mimi was a boy, she would want to go to an all-boys school
– She says she wants to pass on her love for reading and books to her children later on in life
– Her favorite Oh My Girl song is "Twilight"
– Mimi's favorite part of the day is when she wakes up then realizes she has more time to sleep, so she sleeps some more
– Her favorite season is when it's turning from summer into autumn
– Mimi's favorite food right now is eggs
– Mimi wants to visit Russia, Paris and Australia
– She has a habit of biting her fingernails
– Mimi describes herself as an "unstable person"
– Mimi is good at drawing. ("Pops in Seoul")
– Mimi feels intimidated by paparazzi and cameras.
– If she was a Miracle, she'd be a fan of herself
– A secret about Mimi's body is that she has a lot of moles
– Mimi is a huge fan of Celeb Five
– Her favorite snacks are one's that have chocolate in them
– Mimi hates soy milk
– The meaning of her name is "to grow up beautifully"
– Mimi likes the casual style or hip hop style on herself rather than the feminine style
– Mimi sees Arin and YooA as the cutest members of Oh My Girl
– In the dorm, she shares a room with Hyojung and Jiho. (Oh My Girl Miracle Expedition)
– Mimi's ideal type: "Someone who only loves me; Someone who I have a lot in common with." Among celebrities she likes actor Lee Jong-Suk.
Profile made by Sam (thughaotrash)
Note: Please don't copy-paste the content of this page to other sites/places on the web. If you use info from our profile, please kindly put a link to this post. Thanks a lot! 🙂 – Kprofiles.com
Back to: Oh My Girl profile


How Much Do You Like Mimi?
Do you like Mimi? Do you know more facts about her? Feel free to comment below. 🙂