Jonghyeong (DKZ) Profile & Facts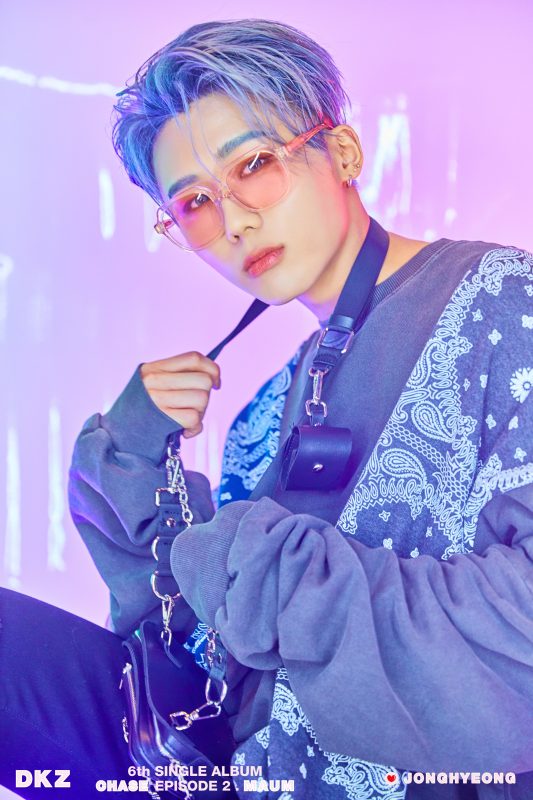 Jonghyeong is a member of the boy group DKZ.
Stage Name: Jonghyeong (종형)
Birth Name: Kim Jong Hyeong (김종형)
Position: Leader, Vocalist, Main Dancer *
Birthday: April 13, 2002
Zodiac Sign: Aries
Height: 178 cm (5'10″)
Weight: 66 kg (145 lbs)
Blood Type: AB
MBTI Type: ISTJ or ESTJ
Representative Emoji: 🐻
Instagram: @jh_dkz
Jonghyeong Facts:
– He has four siblings.
– Nicknames: Kingbell, Jjeungdoli
– He was the fourth member to be introduced.
– Hobbies: reading books, walking, listening to music
– His charms: his bright personality, smiling eyes
– Has 3 stars in sports and 4 stars in his smile.
– His specialties are dance and diligence.
– He likes cats.
– He sang Ed Sheeran's "Shape Of You" for his audition.
– He likes to rest in his free time.
– He used to play guitar.
– He likes pizza,but doesn't like pineapple on pizza.
– He likes walking.
– He was vice president of his class in elementary school.
– He won third place at a municipal speed skating competition.
– He won an award at a dance competition.
– He can tell the members apart by shaking their hands.
– His specialty is girl group dances.
– A word to Ari: "My love, I love you."
Jonghyeongs Favorites:
– Drama: "It's Okay, It's Love"
– Season: Fall
– Color: Blue
– English word: "Respect"
– Movie genres: Romance, drama & romcoms.
Interview with THE STAR MAGAZINE 6/20/22:
– He said both being the maknae and being the leader are hard, but being the leader is a bit
harder because he has to keep continuously working at it.
– If he could be an MC for a talk show or a variety show, he would choose a variety show because
he feels a talk show would require more experience.
– He feels he is good at shows like "Knowing Bros" and he would like to try "You Quiz on the Block"
– If he had to choose one year for Kpop music, it would be 2016 (when he was in middle school) because he liked
the songs "Rookie" by Red Velvet (this was actually released in February of 2017) and "Blood, Sweat & Tears" by BTS.
He also stated it was a good year because Pentagon, Victon and Blackpink debuted that year.
Profile made by 🥝Vixytiny🥝
Related Pages: DKZ
How much do you love Jonghyeong?
Note: Please don't copy-paste the content of this page to other sites/places on the web. If you use info from our profile, please kindly put a link to this post. Thanks a lot! 🙂 – Kprofiles.com
Do you like Jonghyeung? Do you know any more facts about him that you'd like to see added? Feel free to comment below! 🙂