Gunil (Xdinary Heroes) Profile and Facts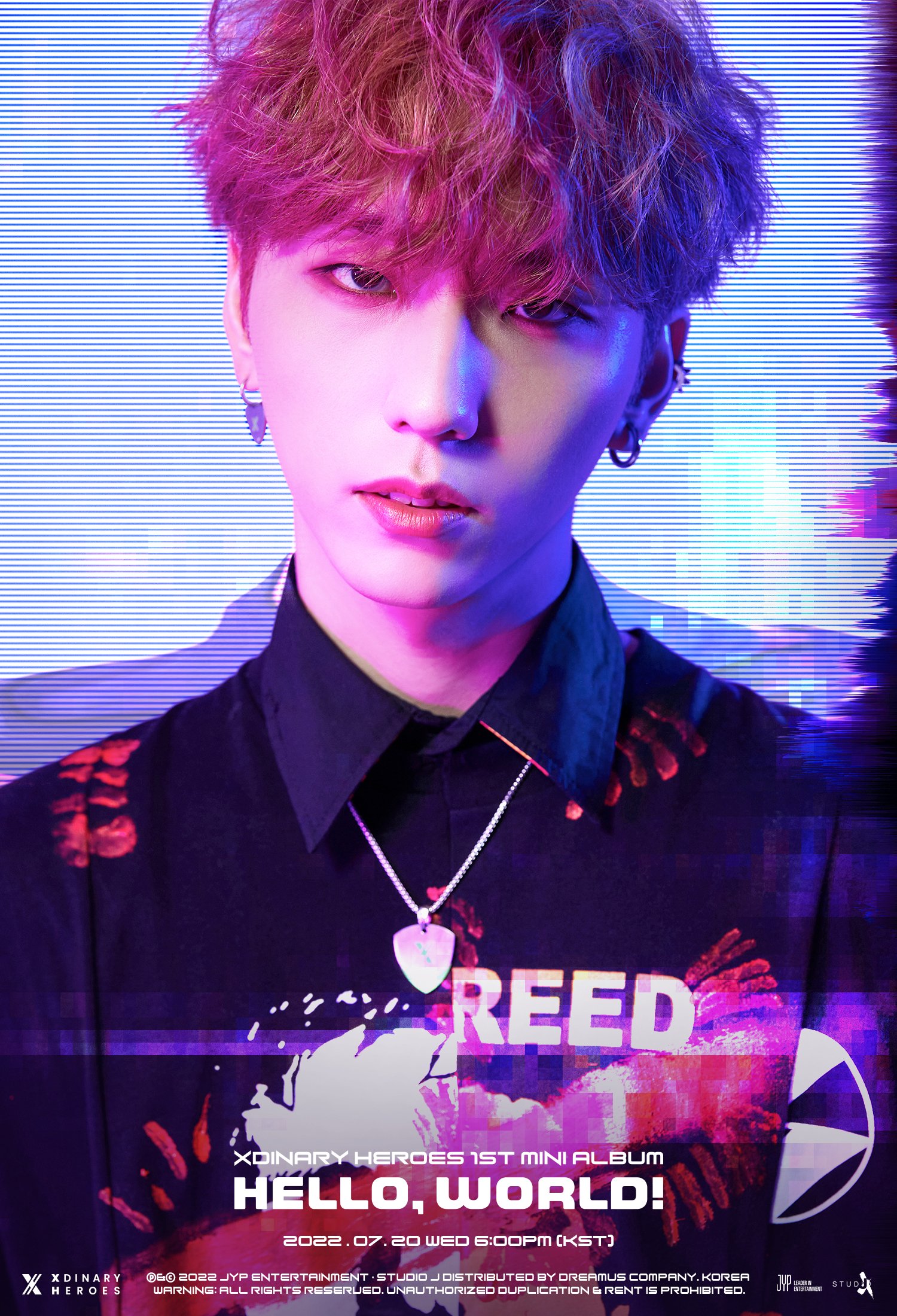 Gunil (건일) is a drummer in the band Xdinary Heroes, under STUDIO J (JYP Entertainment subsidiary).
Stage Name: Gunil (건일)
Birth Name: Goo Geon Il (구건일)
Birthday: July 24th, 1998
Zodiac Sign: Leo
Chinese Zodiac Sign: Tiger
Height: –
Weight: –
Blood Type: B
MBTI Type: ENFJ
Nationality: Korean
Gunil Facts:
– He is from Seoul, South Korea.
– He was the sixth and final member to be revealed on November 19th, 2021.
– His nickname is Big Deal (Gunil=keunil=big deal). (FANVATAR Interview)
– He's a drum scholar at Berklee College of Music.
– Gunil was a part of Berklee's K-Pop project band named TODAY'S MENU as their drummer.
– People have commented on his resemblance to Stray Kids' Han.
– His religion is Protestantism.
– He started playing drums when he was 15. When he was in 6th grade, he emigrated to the United States with his parents, and he learned drums from his close brother by chance when he was depressed and lonely due to an unfamiliar environment and language barrier. From this point on, he went to the University of Berklee on drums.
– According to the members, he tend to speak well so that he doesn't get confused on broadcasts or on V-Apps. In group V-App, they also held a talk. He said he wanted to be a radio DJ.
– For December 2021, he is not a vocalist in the activities of the band, but when he was a trainee, he did monthly evaluations of vocals along with drums. At the time, Park Jin-young advised him to put a little less energy on his vocals and sing as if hw was speaking because he had a good voice.
– He can play guitar, he learnt to play guitar when he was in middle school.
– His favorite band as a kid was Muse. He liked them so much that he was able to guess the song even after listening to a little bit. Now he's into the synth pop genre and he likes HONNE.
– Personality: A style that has a strong sense of responsibility and digs deep into things that you like.
– Skills: Taking a picture of friends, speaking English, snowball fighter.
– Favorite Things: snacks, longboards, tennis, and winter.
– Personal Hashtags: #sentimental #beautiful_world #serious_about_MBTI
– Motto: "Those who raise themselves will be lowered, and those who lower themselves will be raised."
Profile by seonblow
Note: Please don't copy-paste the content of this page to other sites/places on the web. If you use info from our profile, please kindly give credits to this page. Thanks a lot! 
 – Kprofiles.com
Related: Xdinary Heroes Profile
Gunil's Videos:
Do you like Gunil? Do you know more about him? Feel free to comment below? 🙂