Colde Profile; Colde Facts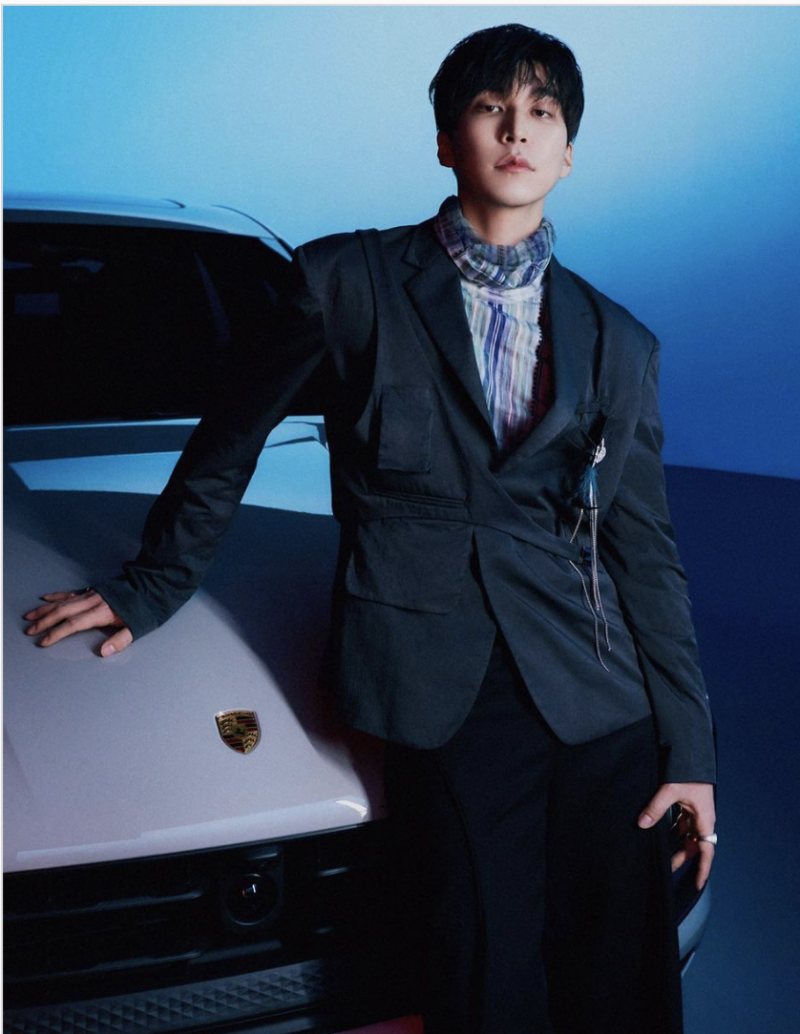 Colde (콜드) is a South Korean singer, member of duo OFFONOFF.
Stage Name: Colde (콜드)
Name: Kim Hee Su (김히스)
Birthday: May 10th, 1994
Zodiac Sign: Taurus
Height: –
Blood Type: –
Instagram: wavycolde
SoundCloud: wavycolde
Youtube: 콜드 Colde
Colde Facts:
– His MBTI type is ENFJ-A.
– Debuted in OFFONOFF in 2015, August the 15th with the song (single) 'BAMBADA'.
– Colde is part of the duo OFFONOFF with 0Channel.
– Official debut (under a company) wasn't until 2016, September the 21st.
– Official solo debut wasn't until 2018, September the 13th.
– His solo debut was his first EP 'WAVE'.
– He also releases music on SoundCloud.
– Is also a part of Club Eskimo as well as DEAN, MISO, Millic, Punchnello, 0Channel, Crush, Rad Museum, Chek Parren.
– He is also a composer and a producer.
– He has worked with artists such as RM of BTS, Heize and Baekhyun of EXO.
– Was signed to HIGHGRND from 2016 to 2018.
– Signed to WAVY in 2018 and still remains under that label.
– He covers songs on both his Youtube Channel and his Soundcloud page.
– He's covered songs such as 'DNA – BTS', 'Love Again – Baekhyun', 'Breathin – James Arthur', 'Yummy – Justin Beiber' and more.
– Has recorded many unreleased songs with RM and he produced and wrote 'Love Again' by Baekhyun.
– He also won the opportunity to release music under SM Station, he released the song 'Loss'.
– He was a part of the show 'Breakers' with eight other singer / songwriters.
– Colde enjoys listening to Phum Viphurit (190118 Fungjaizine interview).
– An artist that has influenced him the most is Kanye West.
– The concept for his album WAVE, is a new wave of change.
– The COLDE song that represents him the most is 'Freedom (자유)' (190118 Fungjaizine interview).
– Likes a wide range of genres such as indie, hipster and visual music.
– Colde doesn't like taking pictures of his face or showing his face in particular.
– He normally grows his hair out to cover his face too.
– This is because he wants people to listen to the music only for the music not their faces.
– Colde speaks English.
– He likes cats, sleeping at 4am and Millic.
– His favourite colours are Blue and White (Q&A time).
– Colde has a lot of tattoos, he doesn't know the exact number (Q&A time).
– He has a French Bulldog called 'Samna'.
– When he was in Uni he was majoring in Design.
– He spends a lot of time thinking and listening to music.
– He really enjoys furniture shopping and looking at vintage products.
– His favourite order at Subway is Flatbread Spicy Italian
– His favourite orders at Baskin Robbins is Rainbow Sherbet, Cotton Candy Wonderland and Puss in Boots.
– Colde's favourite candy flavour is Strawberry.
– His favourite fashion brands are Maison Margiela, Supreme and Louis Vuitton.
– He can play the piano, guitar and the danso.
– A favourite artist of his is Yu Jae Ha.
– He would like to work with Kim Yuna.
– His favourite flowers are sunflowers and tulips.
– Featured on PATEKO's 'One Day' in March of 2022.
NOTE: Please don't copy-paste the content of this page to other sites/places on the web. If you use info from our profile, please kindly put a link to this post. Thanks a lot! 🙂 – Kprofiles.com
Made by: mtl.94
(Special thanks to: StarlightSilverCrown2,
apple pie)
Latest Video / Release:
Do you like Colde? Do you know more facts about him?
Feel free to comment below. 🙂