XEN / Lee Jinwoo (OMEGA X, 1TEAM) Member Profile & Facts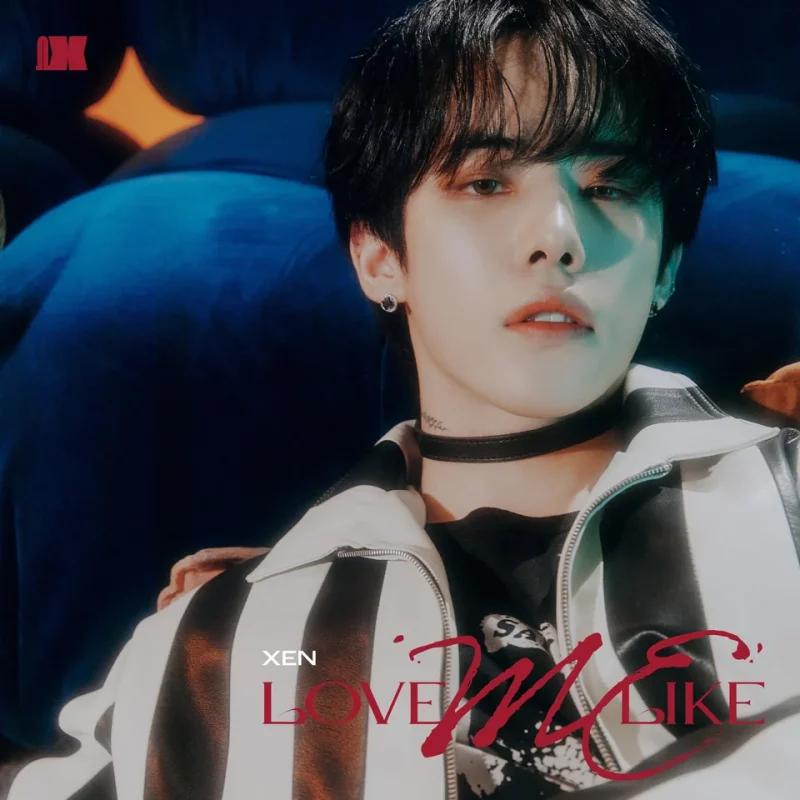 XEN is a member of the South Korean boy group OMEGA X. He is a former member of 1TEAM.
Stage Name: XEN (젠)
Birth Name: Lee Jin Woo (이진우)
Birthday: February 20, 1998
Zodiac Sign: Pisces
Height: 172 cm (5'8″)
Blood Type: A
MBTI Type: INFP
Nationality: Korean
XEN Facts:
ΩX Group History ΩX
– He debuted with 1TEAM on March 27,2019, as their Main Vocalist.
– 1TEAM disbanded just before their 2nd anniversary on March 10, 2021.
– He was the last member announced to join OMEGA X. The roman numerals at the end of his debut trailer were his birthday (CCXX = 220 [February 20th]).
– He debuted with OMEGA X, under the stage name Xen, on June 30, 2021, just over 3 months after 1TEAMs disbandment.
ΩX Personal Facts ΩX
– From Gyeongsan, Gyeongsangbuk-do, South Korea (Daegu Metropolitan Area)
– Likes Bernard Werber (@nessaidolslayer's fan sign experience)
– Has an older sister born in 1995.
– Has a cat named Yoongu (윤구). (OMEGA X's Official Twitter on 3/28/22)
– Appeared on Superstar K7 in 2015 but didn't pass the audition.
– He chose the name "One Pair" for his individual fandom. (Reddit AMA)
– Does not like pineapple on pizza (Reddit AMA)
– His Hogwarts house is Slytherin (Reddit AMA)
– Advice for younger self: "Live according to the plans." (Reddit AMA)
– Favorite movies: Inception & Harry Potter (Reddit AMA)
– Setting his alarm is the last thing he does at night (Reddit AMA)
– Favorite drink: Cold brew coffee (Reddit AMA)
– Goal for 2021/the future: As a team – rookie award, Personally – publish a demo album (Reddit AMA)
– Jehyun is the member he thinks acts most like a maknae. (Reddit AMA)
– He would choose Hwichan to be stranded on an island with because "he is a survivor". (Reddit AMA)
– If he could become an animal, he would choose a panther. (Reddit AMA)
– Sebin would be his bias if he were an OMEGA X fan. (Reddit AMA)
– His favorite Vamos stage was for the Showcase, because he felt they did the best job on that stage,
and it was the most exciting. (Reddit AMA)
– "DRN" is the one 'word' he would use to describe himself. (Reddit AMA)
ΩX Facts from 1TEAM ΩX
– He and Junghoon were roommates while in 1TEAM (1TEAM T.V Ep. 5)
ΩX OMEGA X's Reddit AMA (8/5/21) ΩX
Source: Reddit AMA
Xen was answering in a group with Hyuk, Hwichan, Junghoon & Jehyun
These questions are here instead of personal facts due to length/relevancy.
Question: What Xen would say to someone who is not yet a fan of OMEGA X
Answer: "Relax and come on in!" (In rap style)
Question: What praise would Xen give another member for their work on OMEGA X's debut album
Answer: "I'd like to praise Sebin Hyung. I've never seen him get mad. The hyungs are so nice!"
Question: In their predebut show 'Loading One More Chanx', Xen swapped his mattress with Hangyeoms;
did Hangyeom take the mattress back?
Answer: "No, Hangyeom gave it to me. He said it's gonna be a short while here anyway."
Question: Do you like pineapple on pizza?
Answer: "I can't understand eating pineapple warm."
Question: If you could be another member for a day who would you be and why?
Answer: "No one."
Question: What was your reaction to the first print of the album selling out in 6 days?
Answer: "I was over the moon happy because I could feel the fans' love."
Question: Are any members interested in writing songs and can fans every expect a self-written title track.
Answer: XEN said he was interested, and collectively the interested members hoped to share a self-written song by next year
Question: If you were in a haunted house, who would you take with you?
Answer: "It would never be Junghoon. I think I'd be more surprised of him than the ghosts."
Question: What concept would you like to try for your next album?
Answer: "Hip hop"
Question: What was your reaction to Vamos hitting 5m views?
Answer: "I really knew we'd make it."
Question: Who do you think would look best bald?
Answer: Hwichan
Question: Which member is most likely to survive a zombie apocalypse?
Answer: "I think Hwichan will die the fastest."
Question: OMEGA X members participated in writing Younger, do you have any favorite lyrics from this song?
Answer: "I didn't participate in writing the lyrics, but I like the hook: '순수했던 그때로 Let's go back to when we were younger.' I like this part because my voice sounds pretty."
Question: Who is the clumsiest member?
Answer: "Junghoon. He asks me to look for his AirPods at least once a week."
Question: TMI for today
Answer: "I'm wearing my Dads socks today because I laundered my socks with towels, and they got lint all over."
Question: If you were in a horror movie, what character would you play?
Answer: Constantine
Question: Something funny about the person next to you
Answer: "Hyuk is funny when he speaks English."
Profile made by 🥝Vixytiny🥝
How much do you like XEN?
Do you like Xen (Lee Jin Woo)? Do you have any additional information about him you'd like to add? Feel free to comment below!