Joined

Sep 12, 2019
Messages

2,270
Location
Credits

1,593
The Official Jeongyeon Thread (TWICE)
Stage Name:
Jeongyeon
Birth Name:
Yoo Kyung Wan (유경완), but she legalized her name to Yoo Jeong Yeon (유정연)
Nationality:
Korean
Birthday:
November 1, 1996
Zodiac Sign:
Scorpio
Official height:
169 cm (5'7″) /
Approx. Real Height:
167 cm (5'6″)*
Weight:
50 kg (110 lbs)
Blood Type:
O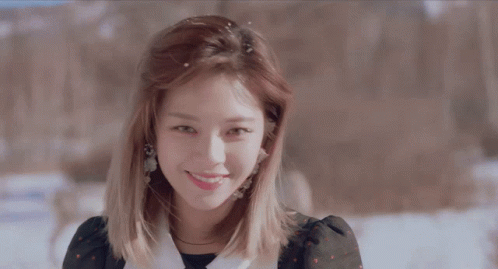 Jeongyeon facts:
– She was born in Suwon, South Korea.
– Jeongyeon's birth name is Yoo Kyung Wan. She changed her name in 3rd grade because she was teased because her name sounded like a boy's name.
– She has 2 older sisters: Gong Seungyeon (actress, who appeared in We Got Married) and Seo Yeon (office worker).
– When Jeongyeon was young, she failed the JYP audition. She became a trainee after passing the JYP Entertainment's 6th Open Audition on March 1, 2010.
– Jeongyeon was accepted into JYP and SM in the same day, but chose JYP.
– The leader of Twice was decided by anonymous voting. Jeongyeon was in 2nd place.
– Her representative color is Yellow-Green.
– She likes Nanoblocks and Legos.
– Jeongyeon knows how to play the saxophone (Star King Ep. 441) and she also learned how to play the guitar. (Weekly Idol)
– Jeongyeon likes ddeokbokki, meat, and golbangee muchim.
– She doesn't like lotus.
– The happiest part of Jeongyeon's day is taking off her contact lenses.
– Jeongyeon is called the mother of TWICE. (Amigo TV)
– Jeongyeon is ambidextrous. (Twice Showtime)
– Jeongyeon is in charge of cleaning the dorm. She likes cleaning.
– She appeared in GOT7's "Girls Girls Girls" MV and miss A's "Only You" MV.
– Jungyeon said that if she were a male, she would date Nayeon, because she's cute (Busan fansign).
– At Incheon fansign she said she would date Mina.
– She doesn't use perfume, she uses body mist instead.
– In Twice's dorm Jeongyeon is the one who catches the bugs. (Jihyo is the one who's the most scared of them)
– She has s dog: a Poodle named Nanan.
– She has the most confidence in her legs and teeth.
– She initially wanted a modeling career.
– Jeongyeon's father Yoo Chang-joon was a private chef for former president Kim Dae-jung, as well as a head chef of the Seoul Plaza Hotel for over 20 years, specializing in Korean cuisine.
– Her mother works at a Japanese restaurant owned by her maternal aunt.
– Jeongyeon stated that she will start to grow out her hair in 2017.
– She likes buying "convenient" products ("We Like Zines")
– Jeongyeon is ranked 66th on TC Candler "The 100 Most Beautiful Faces of 2018".
– In the dorm, Jeongyeon and Momo share a room.
–
Jeongyeon's ideal type
:
"Someone who makes me feel comfortable; Someone funny who can amuse me."
JEONGYEON FANCAMS;
More & More
Feel Special
Fancy
Likey

​