ᴋɪᴍ ᴊɪꜱᴏᴏ'ꜱ ᴡɪꜰᴇʏ
Author
Member
Joined

Nov 7, 2020
Messages

527
Location
Website
Credits

608
ᴄʀɪᴍɪɴᴀʟ ᴋɪᴍ ᴊɪꜱᴏᴏ x

ᴄᴏᴘ

ꜰᴇᴍ ʀᴇᴀᴅᴇʀ
ꜱᴜᴍᴍᴀʀʏ:

ʏᴏᴜ

ʜᴇꜱɪᴛᴀᴛᴇᴅ ᴛᴏ ᴋɪʟʟ

ᴊɪꜱᴏᴏ

ᴛʜᴇ ꜰɪʀꜱᴛ ᴛɪᴍᴇ ʏᴏᴜ ɢᴜʏꜱ ᴍᴇᴛ, ᴄᴀᴜꜱɪɴɢ

ᴊɪꜱᴏᴏ

ᴛᴏ ɢᴇᴛ ᴀᴡᴀʏ. ʙᴜᴛ ᴛʜᴇ ꜱᴇᴄᴏɴᴅ ᴛɪᴍᴇ ɪꜱ ᴅɪꜰꜰᴇʀᴇɴᴛ.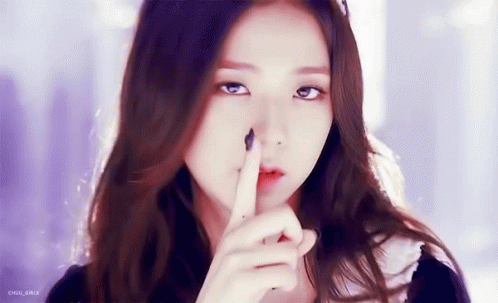 You have been mad at yourself after the incident that happened with you and the worldwide criminal Kim Jisoo, you hesitated to kill her the first time you had finally saw her. You were gonna pull the trigger but there was something in your body telling you to let her go, she's been hunting you ever since and you hated it.

"God damnit! Why won't she leave my head!?" You yelled angrily as you slammed your fist on your work desk, sighing after, you decided to go out for a night walk to cool off.

What you didn't except while walking was to have a knife to your throat, that was the last thing in your mind that you would've thought would happen. You felt a familiar yet comforting warm breath on the back of your neck, you should've known it wouldn't be the last time you'd see her.

"Pleasure to see you again Jaigya, sorry for the rude meeting but I'm gonna need to talk to you. Don't struggle Y/N or it'll be worse." Jisoo said in a sharp but oddly calm tone.

"Nice to see you too darling" You snapped back at her, which caused her to furrow her eyebrows in impatience.

"Take me to your house, then we can talk without anyone being suspicious okay?"

You nodded since she had you in a tight spot and began walking back to your house, she placed the knife down and held your hand instead. You were surprised by the sudden contact and felt your face heat up, you looked over and saw her smirk at your reaction.

When you two arrived at your house, she immediately pinned you against the door with the knife at your throat again. You looked into her unreadable brown eyes, her smirk growing wider now that she has you pinned.

"What a tight situation your in now Y/N, now let me make a deal with you. I won't rat you out if you'll be mine AND only mine, deal honey?"

Your eyes widened at her request, your life on the line and work if you didn't agree to this. What other option did you have? And why did she even wanna date you in the first place!?

"Fine.. I'll be your yeojachingu (girlfriend) If you promise to not tell the police I let you go."

Jisoo chuckled and looked at you, your face falling as you realized you fell right into her trap and have no way of escaping now.

"You should've ended me when you had the chance~"
​