ᴋɪᴍ ᴊɪꜱᴏᴏ'ꜱ ᴡɪꜰᴇʏ
Author
Member
Joined

Nov 7, 2020
Messages

525
Location
Website
Credits

557
𝕒𝕟 𝕒𝕟𝕘𝕤𝕥𝕪 𝕝𝕚𝕤𝕠𝕠 𝕗𝕒𝕟𝕗𝕚𝕔𝕥𝕚𝕠𝕟
𝕓𝕒𝕤𝕖𝕕 𝕠𝕟 𝕥𝕙𝕖 𝕤𝕠𝕟𝕘 𝕝𝕠𝕟𝕖𝕝𝕪 𝕙𝕖𝕒𝕣𝕥 𝕓𝕪 𝟝𝕤𝕠𝕤
"𝕝𝕠𝕟𝕖𝕝𝕪 𝕚𝕥 𝕒𝕚𝕟𝕥 𝕟𝕠𝕥𝕙𝕚𝕟𝕘 𝕟𝕖𝕨"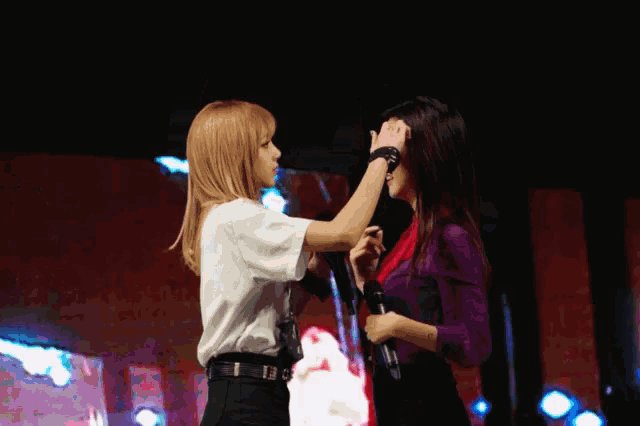 Lisa knew it was the right idea to let Jisoo go, she couldn't put both of their careers at risk for her own selfishness. She loved the girl so much but she made the right choice, but why did it bother her and feel like the wrong one?

She was sitting on her bed with the memories haunting her, she could feel Jisoo comforting her but she knew the older girl really wasn't there. Lisa felt tears well up in her eyes but was telling herself not to cry, that would defeat the purpose of letting her go.

But as always she couldn't stop herself, those tears started to fall down her two cheeks and onto the floor as always. Oh how she wished she could see the girl again and go back to when they first started dating.

"I had all of you, now I have none.. gosh I'm such an idiot for letting you go Jisoo! Please just come back into my arms" Lisa sobbed to herself before putting her hands over her eyes

The rapper wished that the older girl could've heard her and give her another chance, she would do anything to have her back. But she knew that her group mates were disappointed in Lisa and wouldn't ever let that happen.

The next day Lisa got up looking like hell, her eyes were all swollen up from all the crying and her hair was everywhere. She grabbed Jisoo's hoodie (who didn't knew she had it) and put it on, smiling sadly at the smell of her ex-lover's perfume.

God, how she missed her so much. She went downstairs thinking that no one would be up, but the only person there was the person she didn't think she would ever see alone again.

Jisoo was sipping her coffee while reading a book she looked immersed in. Lisa stood there and watched her for a little before walking in and singing softly to herself (hoping Jisoo would hear)

"Can someone tell me who I was before? I don't think I liked me anymore" Lisa hummed while getting water to drink, not knowing Jisoo's eyes went up.

"I didn't think you'd like that kind of music Lalisa."

Lisa cringed at the formality of her name, she just shrugged and sipped on the cold water, feeling Jisoo's eyes stare at the back of her head in the process.

"Well.. I like music with a story, it reminds me of me and you sometimes." The younger girl replied as she turned around and started to walk towards the other girl, Jisoo stood up and was about to leave before Lisa grabbed her wrist.

Jisoo was about to shrug her off and yell at her, but Lisa said something that changed her whole view on the other girl. And also probably mixed her feelings up in the process.

"Can I start another life with you?"
​